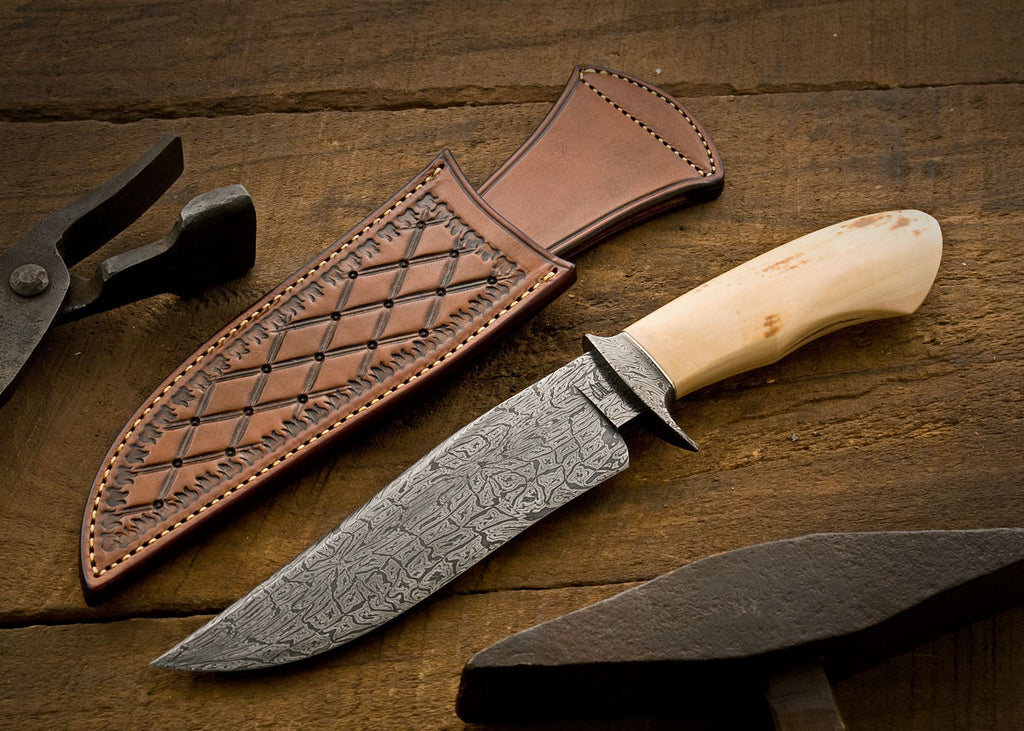 Royal Flush Bowie
This Gentleman's Bowie has a mosaic damascus blade that reminds me a flurry of playing cards in the aftermath of the impossible royal flush.  In San Francisco during the gold rush it was common for gamblers to carry these ornate, mediums-sized bowie knives for use in the inevitable scuffle around the poker table.  They had money to spend on such things because after all, gamblers and the guys selling shovels were the only ones who did well on the whole gold rush thing.
The blade, as I said is mosaic damascus, as well as the guard.  The handle is creamy mammoth ivory, and the tie tack on the whole affair is a thin nickel silver spacer, fitted proud of the other fittings, just for a touch point of texture.
The leather sheath is tooled in a quilted pattern, because as everyone knows gamblers liked to cozy up with a nice quilt at the end of a hard day.
The blade is 6.5" with an overall of 11.25"