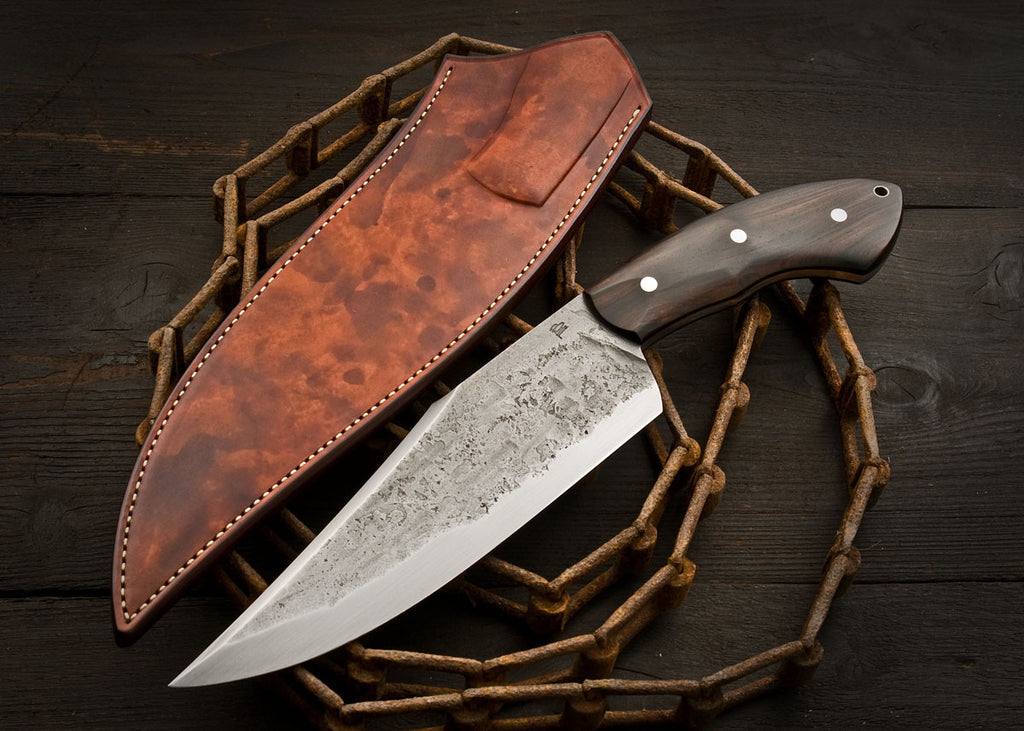 Rustic Camp Knife
Born between the hammer and the anvil and little else, a camp knife like this one truly speaks to the heart of how to make something brutal look beautiful, something rough refined. 
This knife was forged from a bar of 1095 high-carbon steel, and forged as close to finished size, thickness and shape as possible.  There is just enough grinding to give some smooth, satiny contrast to the forged surfaces.  The exposed tang and spine are mirror polished and mated to polished African Blackwood with stainless hardware.
The result is a cutting package that has great heft for chopping while having a blade that is  8.5" long, over 2.25" wide, with an overall of just 13.75"
The sheath is a deep pouch sheath set up for cross-draw carry.