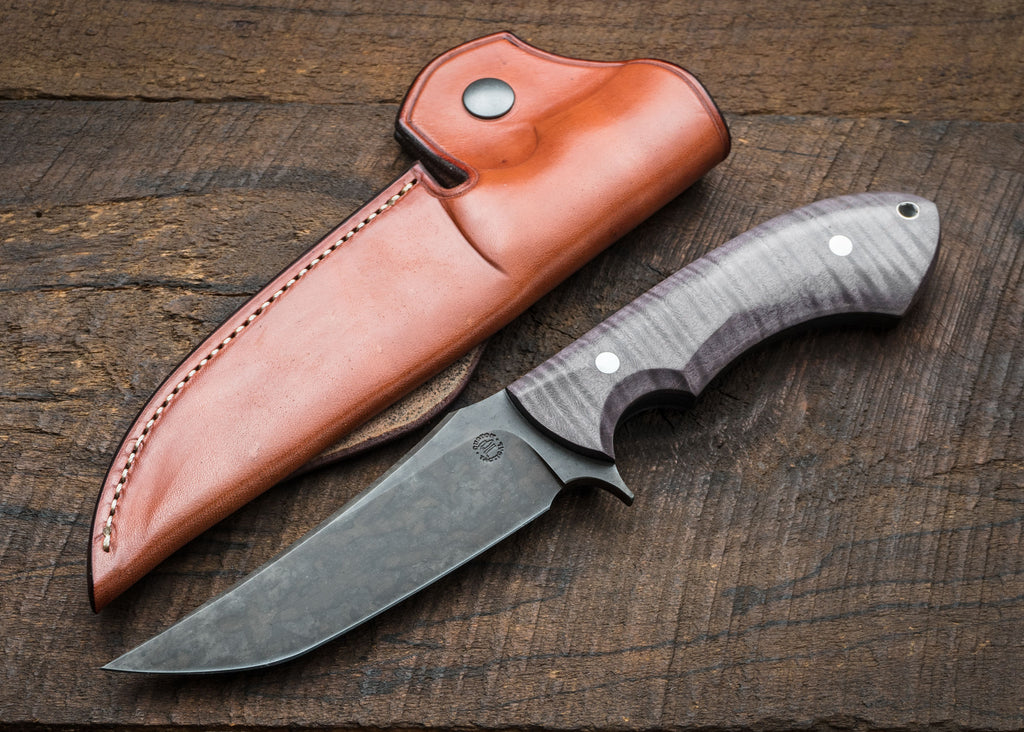 Combat #6
A Combat knife needs to be big enough, but not too big.  Strong, but not too thick.  A cutter, but not to be babied.  Natural to carry, natural to draw, natural to use.  The new Combat #6 has elements borrowed from my very popular Combat #4, but further refined.  The point is stronger, the handle just a little thinner while being a hair longer.  Minor changes all, but at this level major improvements are all subtle.
This blade is 80CRV2, with my new mottled finish.  The handle is gray curly maple with stainless hardware.
The chestnut leather sheath is my semi-pouch style, in a right handed, high-ride carry.
Blade length is 5" with an overall length of 10.25"