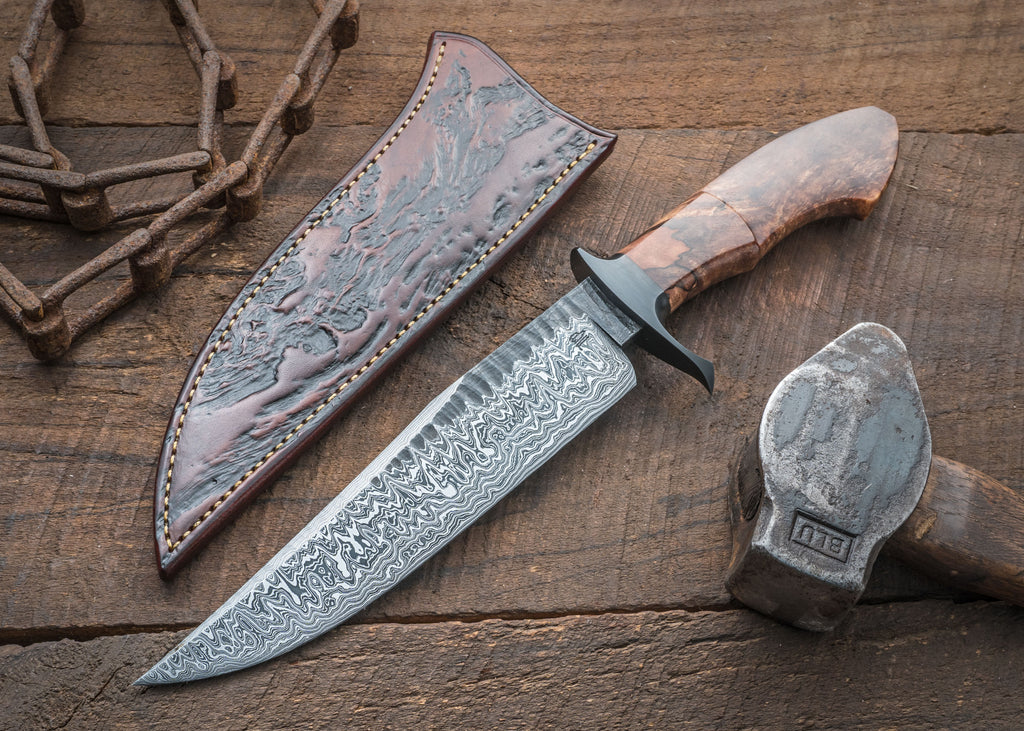 Rustic Fighter
Further playing with some new textures, this woodgrain pattern damascus (80CRV2, 52100, 15N20) blade has texture forged in and left along the spine, with the crisp, random pattern of the steel exposed everywhere else.  
The thorned guard is flat blued steel, flowing into a stabilized spalted maple handle, carved and sculpted to perfectly fit the hand.
The high-ride sheath is textured organically, as a compliment to the natural nature of the blade steel.
Blade is 8", overall is 13.5"