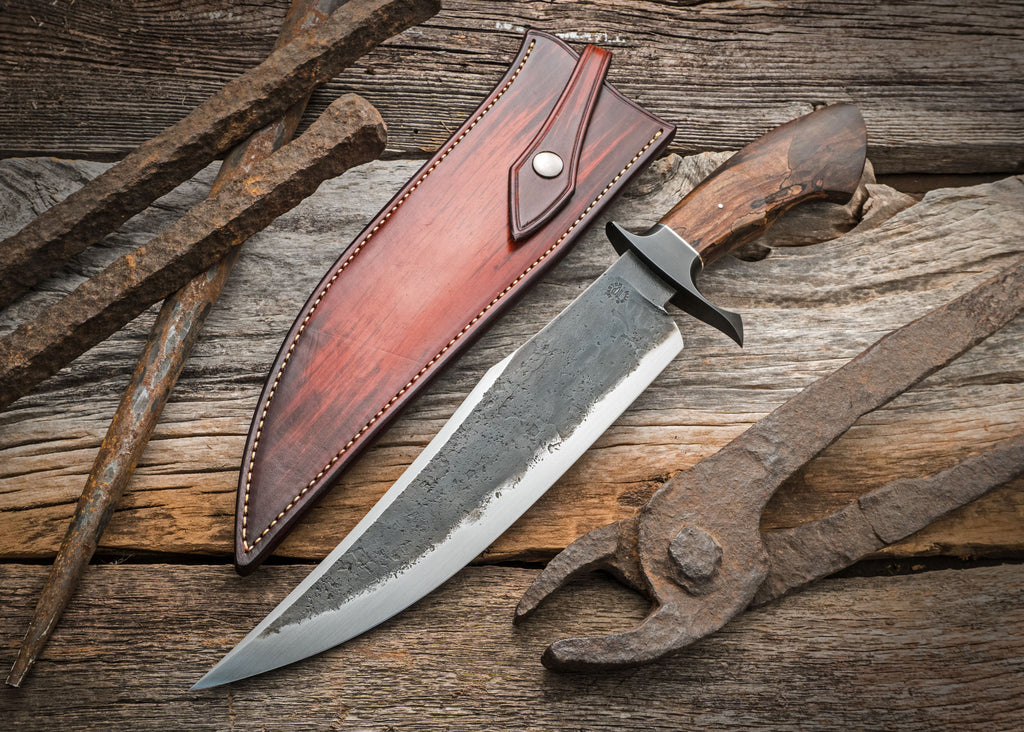 Rustic Forged Bowie
There's something about designing a knife with a hammer and with fire.  As much as I love the process of pencil and paper designs, this bowie is made and fine-tuned with hammer and forge, with as much of that history left on the surface of the steel.  The hand-finished areas provide a yin-yang to the rustic hammer finish.
The thorned guard is blued steel mated to a stabilized spalted maple handle with just a thin trace of nickel silver accent.
The sheath is a high-ride model with retaining strap and a stained finish.
Blade 10.75", overall 16.25"