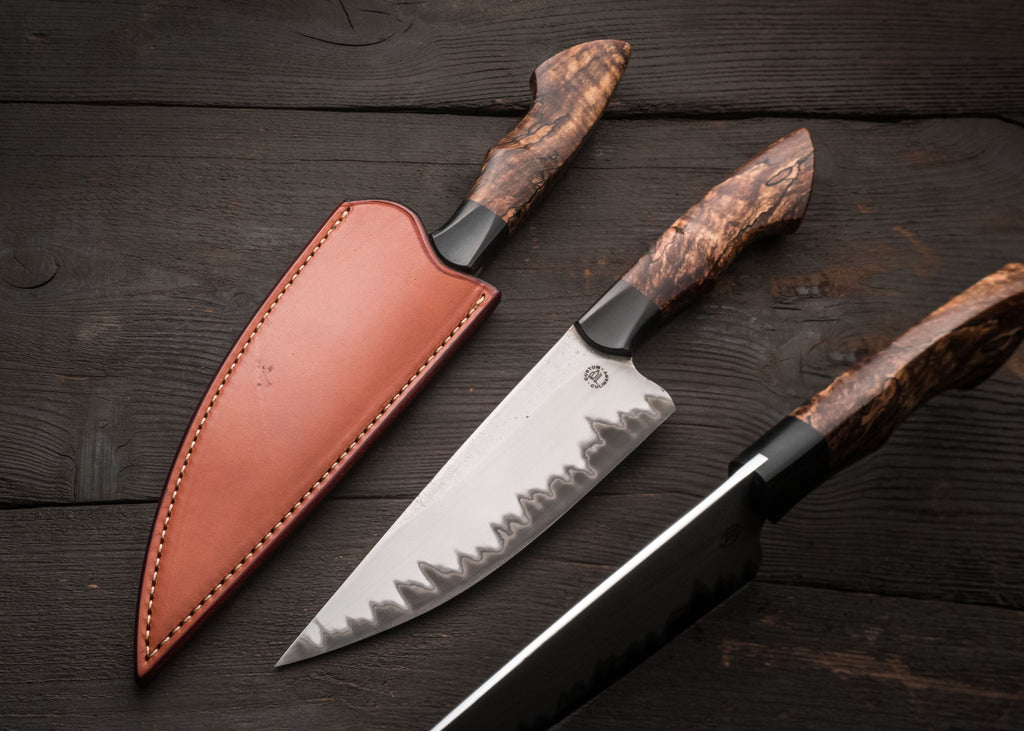 Small Laminated French Chef's Knife
This knife is the first of my newest handle configuration for chef's knives.  The hidden tang is lighter than a full tang knife, and has the advantage of having the handle material remain as a single, intact unit.
The blade is my laminated steel (420 with an 80CRV2 core), natural forge finish on the spine, hand-finished flats.  
The bolster is black paper micarta and the handle is stabilized spalted maple.  The knife comes with a leather slip sheath.
Blade is 6.75" long with an overall of 12.5"