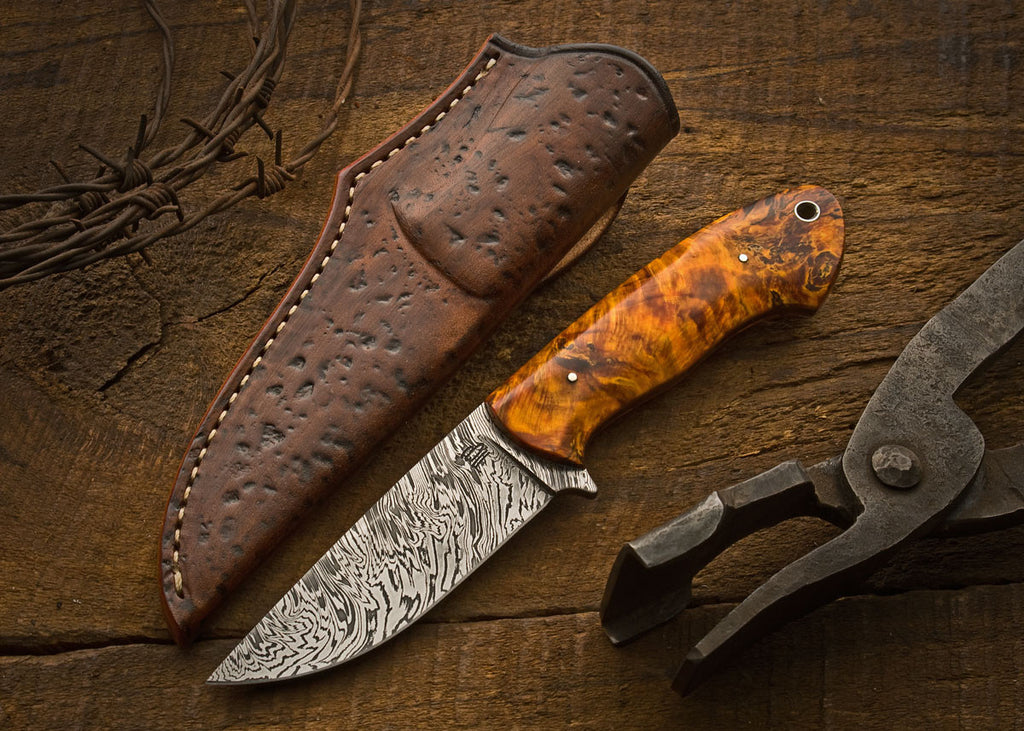 Wilderness Hunter
The Wilderness Hunter, introduced last year incorporates several design features designed to make this a superior blade in the field as well as for daily carry. 
1.  Shallow hollow grind creates a slightly thinner edge - cuts easier with less drag.
2.  Integral guard protects fingers and allows a positive index with the sheath for more secure retention.
3.  Cutout at the top of the handle scales provides a natural memory point for a "pinch" grip for delicate work.
4.  Handles are thinner and blade is lighter overall for more comfortable and discreet daily carry.
This Wilderness Hunter features a Firestorm Damascus blade with a polished "Church Wood" Spalted Maple handle.  The hardware are two tiny domed nickel silver pins and a nickel silver lanyard hole.  The sheath is a vertical pouch for right hand carry with an antique distressed leather finish.
Blade length is 3.5" and overall is 7.75".  The knife weighs only about 4 ounces.