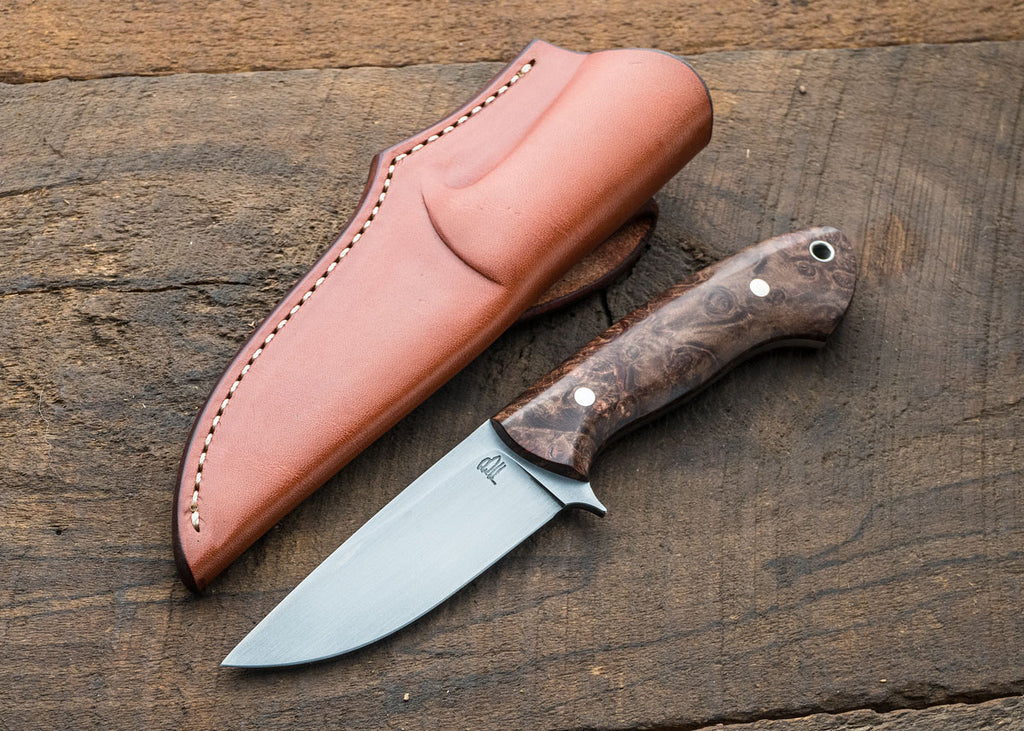 Wilderness Hunter
The Blue Collar version of the Wilderness Hunter model.  The blade has been cut from a sheet of precision ground steel by a local machine shop owner, and the grinding, heat treating, finishing, the handle, and even the sheath are all made right here, by me.  This is a finely handmade knife at a price approaching that of a decent factory-made knife.  
Made to be used, and to last a lifetime.
Satin finished blade of O-1 tool steel, Stabilized maple burl handle with mirror polished nickel silver hardware, and a vertical carry leather pouch sheath.