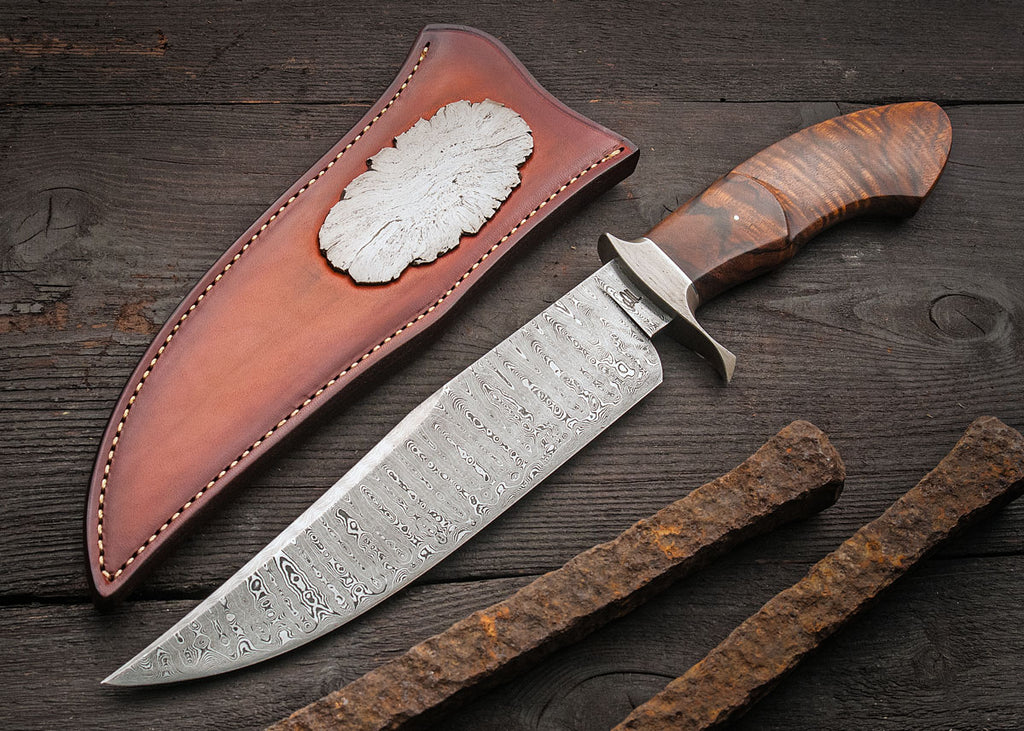 Wrought Fighter
I've worked hard over the years to hone (bad pun alert) my photography skills to show the knives I make in the most accurate way possible.  But it's tough to capture the chatoyancy in a piece of steel like this blade.  The ladder pattern Damascus shimmers Shen the blade is moved at any angle.  Even the individual hammer blows are visible all along the lower half of the edge.  
I think the wrought iron guard, with it's distinctive grain flow contrasts and compliments the flash of the blade.
The handle is some beautiful curly figured English Walnut with a carved palm swell and one single stainless steel pin.
The sheath is a high-ride model.  I used the same wrought iron as the guard but crushed it on end, to cause it to split around the edges, like a great section of burl.  
In a way, this entire package is a study in grain flow: weaving, straight, and end grain.  
The blade is 8.4" long with an overall of 14"