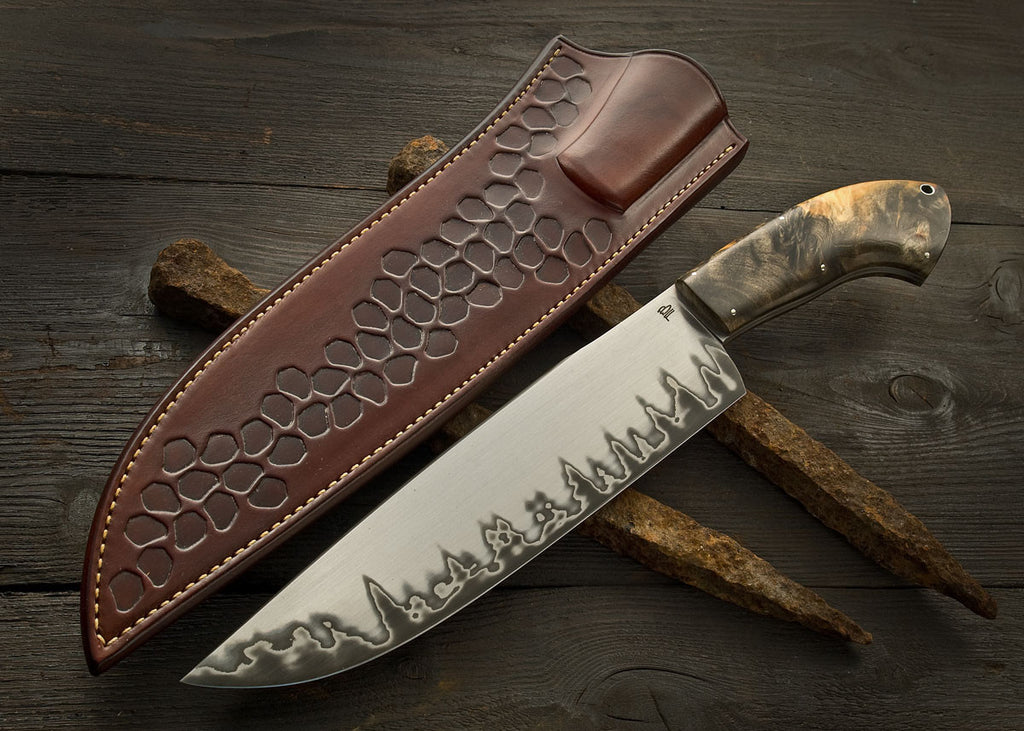 California Buckeye Cobblestone
Though not particularly large, this blade is wider than most giving this blade a tough, heavy appearance.  The blade has a very active lamination line.  It is Laminated steel (420 stainless with a 1095 core) and hand-finished.  The handle is some very nice spalted California Buckeye with domed nickel silver pins.
I made several new leather tools, and this one I liked a lot.  It interlocks with itself well, and creates a nice cobblestone pattern when laid out this way.  The deep pouch sheath is finished in an antique brown I like a lot.
Blade: 9-3/4""  Overall Length: 14-3/4"