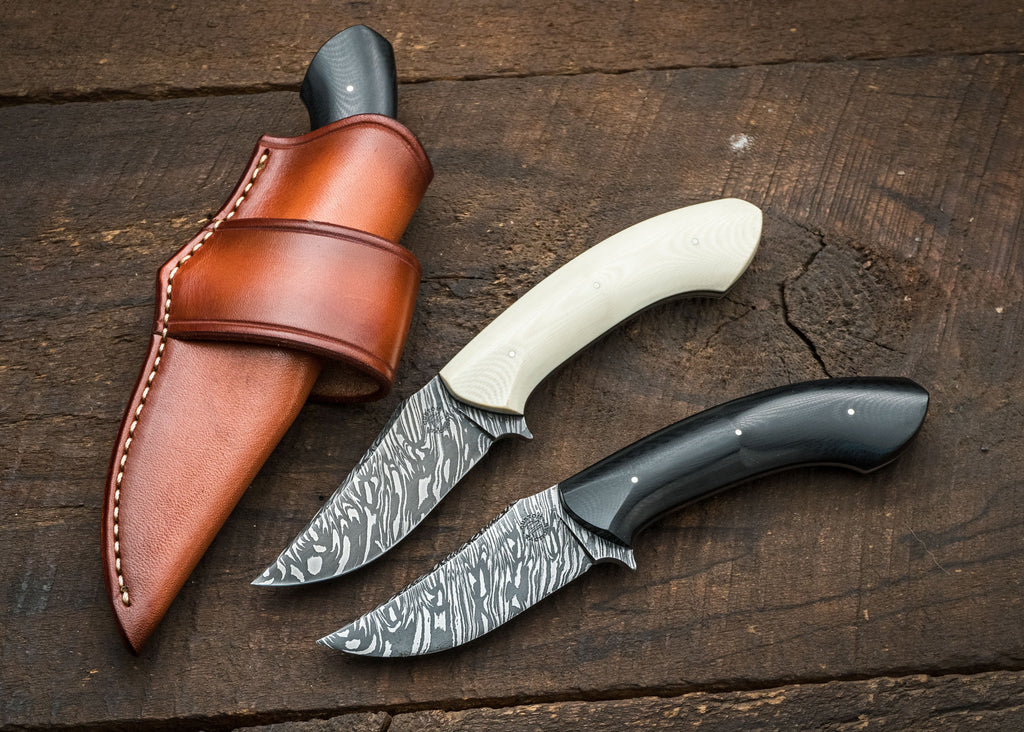 Damascus Ardmore
One of my favorite personal carry knives, the Ardmore is a perfect blend of size and shape.  Only my personal Ardmore has worn handle scales until now...so if you have a Darkside Ardmore, this is the same knife with the extra refinement of finished scales.
The blades are Jungle pattern damascus (80CRV2 and 15N20).  The scales are either black or ivory G10 with polished nickel silver pins.
The sheath is my personal favorite horizontal carry model and can be used either right or left handed.