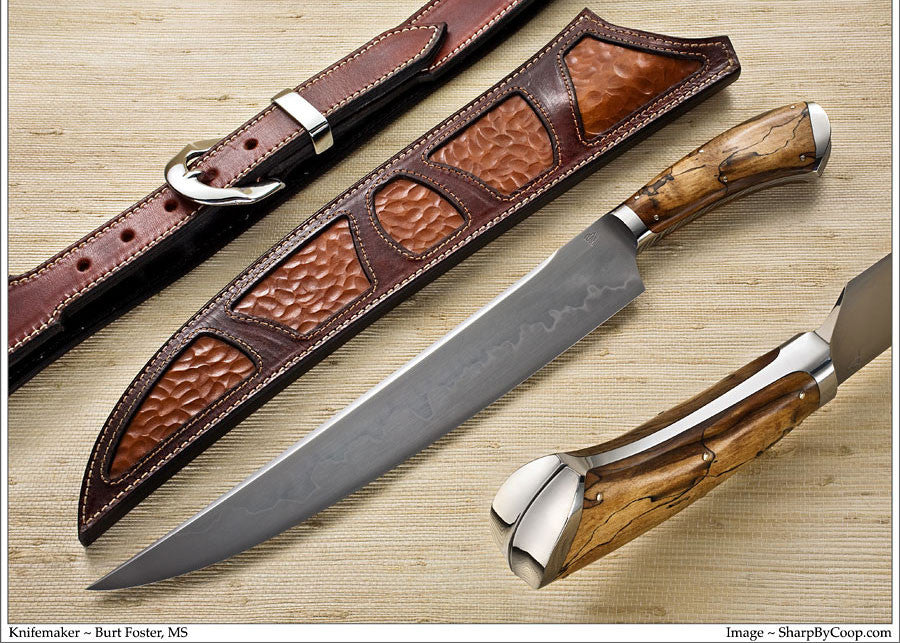 Double Integral Sabre
This was one of the most challenging knives I have ever worked on.  It took several tries just to forge the blade.  The knife is made from W-2, forged from round bar and clay-hardened.  The handle has not only integral bolsters but an integral buttcap, all flowing gently together with the spalted maple handle.  It is certainly the most complicated way to make a very simple knife.
The sheath has tooled inlays and a matching leather belt.
Photo by Sharp by Coop.