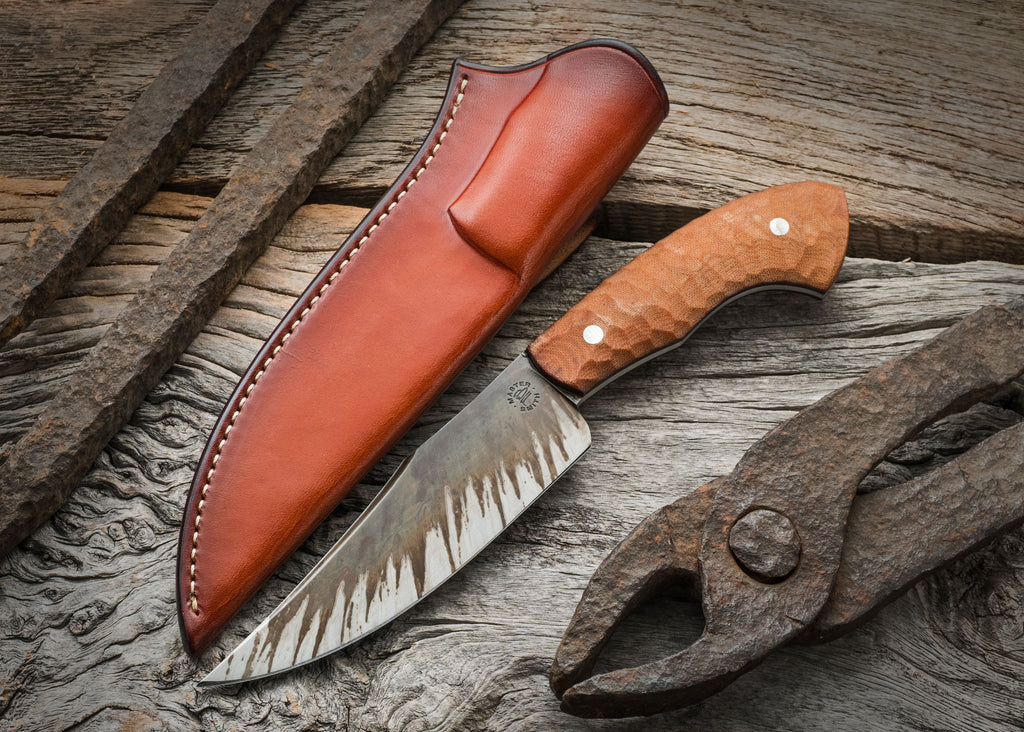 Carbon Hunter
A forged hunter of 80CRV2 steel.  This was forged to shape, ground and hand-finished, then patina treated for an aged look.  It's a medium sized knife, perfect in the roll of that one knife that can handle any outdoor task.
The handle is scalloped natural micarta with black G-10 liners and stainless handware. 
The deep pouch sheath is set up as mid-ride, right handed.
Blade is 5.75" long, 10.5" overall.