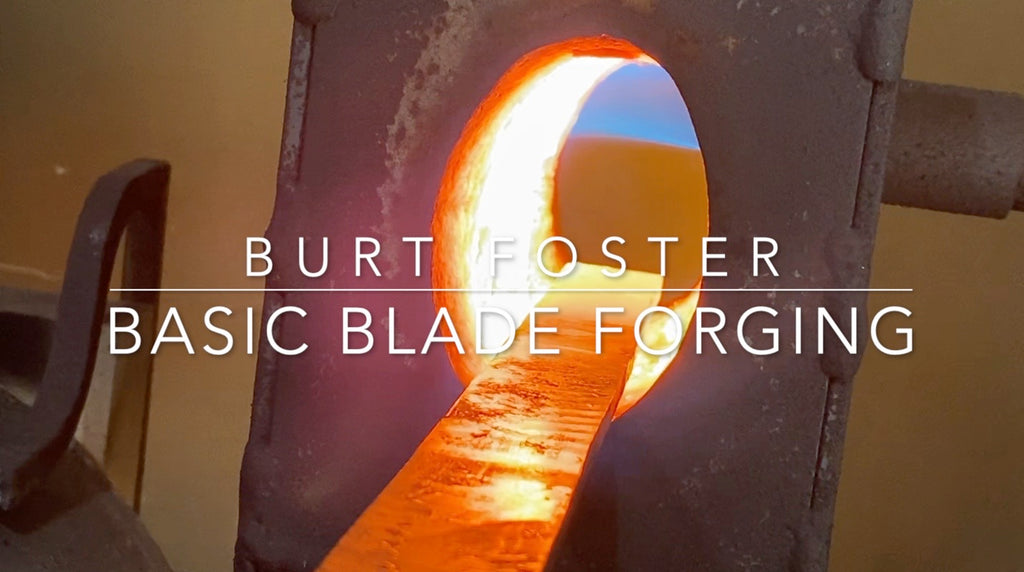 Basic Blade Forging Video
If you've started bladesmithing it's easy to be overwhelmed by the free content available on YouTube, and all the conflicting information that comes with it.  The fact is that very often free content is a popularity contest by people who what they lack in experience, they make up for in hype or drama.  
Though there are certainly a lot of ways to forge a knife blade, I've been forging knife blades for over 25 years and I can assure you this works.  
This one-hour video walks you through the steps I use to forge a full-tang hunting knife from a bar to a finished blade with only a few basic tools. No power tools, no hype, and techniques that with a little practice will allow you to repeatably and accurately forge blades to shape.  
When you complete your purchase, you will receive an email with a link to download the video.  It's a large file, so it can take up to an hour to download depending on your connection speed.  You can download it to your phone and view it there if you want, but it is best viewed on a larger screen.
If you have any questions, please let me know.