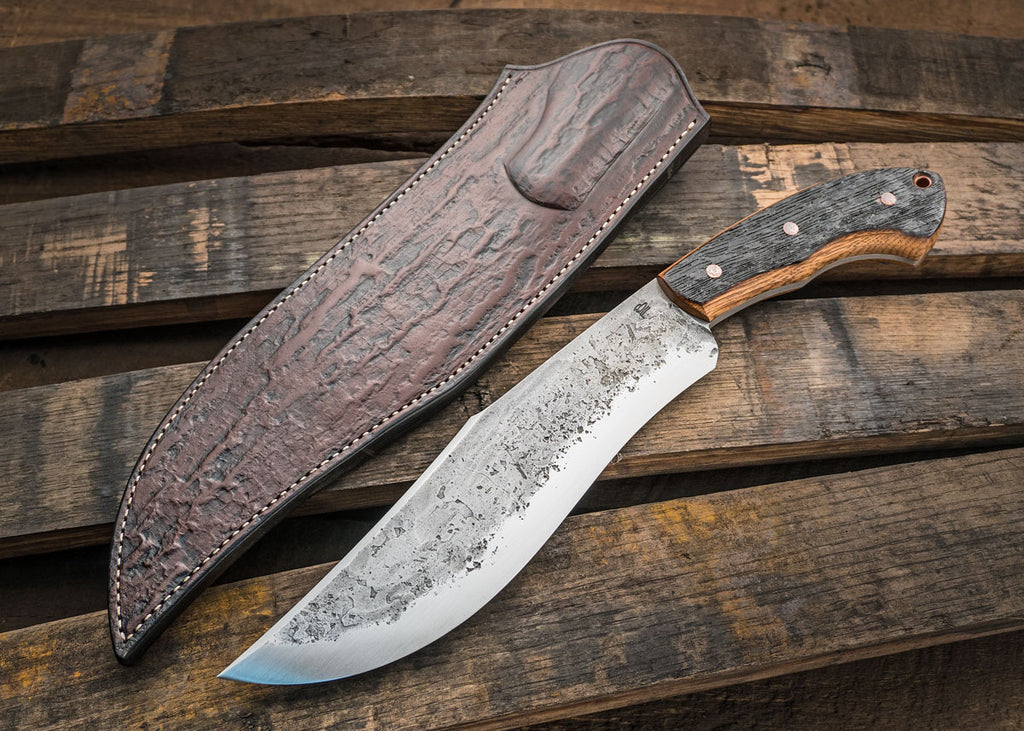 Bourbon Camp Knife
This has become one of my favorite ways to make large camp knives.  The canvas is so large, that it allows endless possibilities to texture, polish, and define the knife. The blade isn't only forged to shape. The forged blade is so close that very little grinding is needed to finalize the shape.  The steel is 1095.  It has all the natural forge texture left on the blade, except near the edge where the steel was ground and hand-finished to it's final edge.
The handle, perfectly matching the texture and polish of the blade, is white oak from used bourbon barrels.  The texture of the charred interior of the barrel is offset by the perimeter where it was sanded and finished, exposing the golden color of the oak.  The pins are hammer-peened copper.
The sheath is a deep pouch model in Dragonskin with a right-handed, "V" notch belt loop.
Blade length is 9", overall length is 14.25"