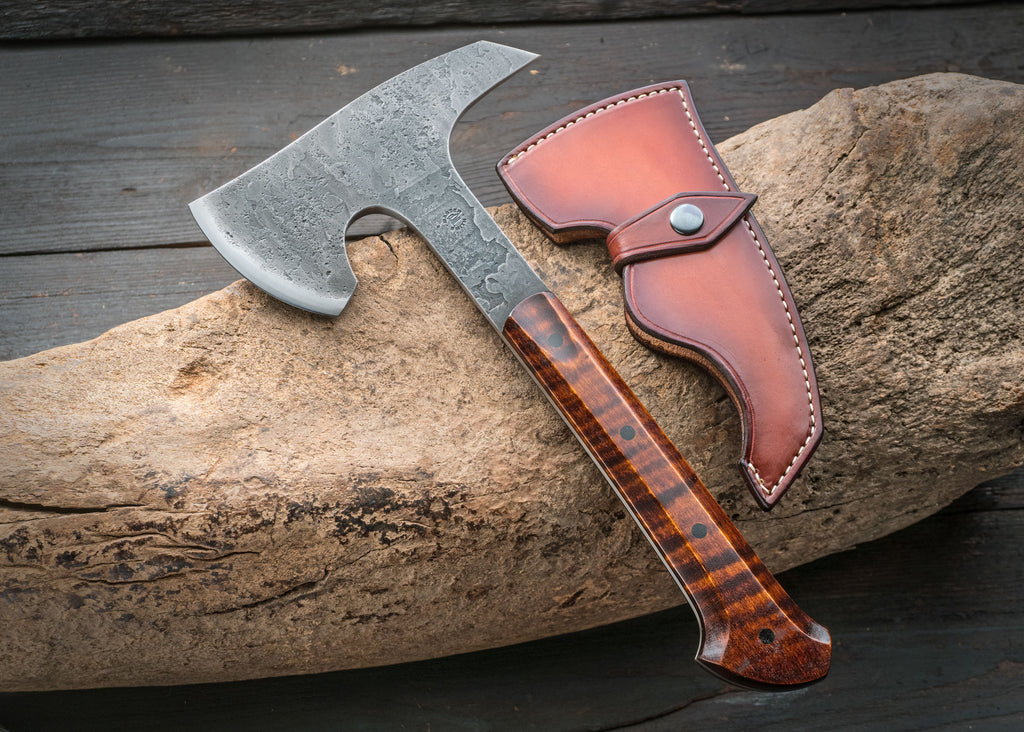 Breaching Axe #5
These integral (full-tang) axes are my handmade version of the tactical breaching axes that have found their way back into the kit of modern military men.  These are incredibly strong and capable, overbuilt in the tradition of the kinds of places where you need a tool that will last longer than you.  They are forged to shape from 5160 and differentially tempered for extreme toughness (check out the video below).
The integral shaft is tapered for balance, and the curly maple handles are faceted for improved grip.
The handmade leather scabbard keeps protects the edge from things and vice versa.
Overall length, 12.5", Weight 28 oz.  Fossil whale bone not included. :-)