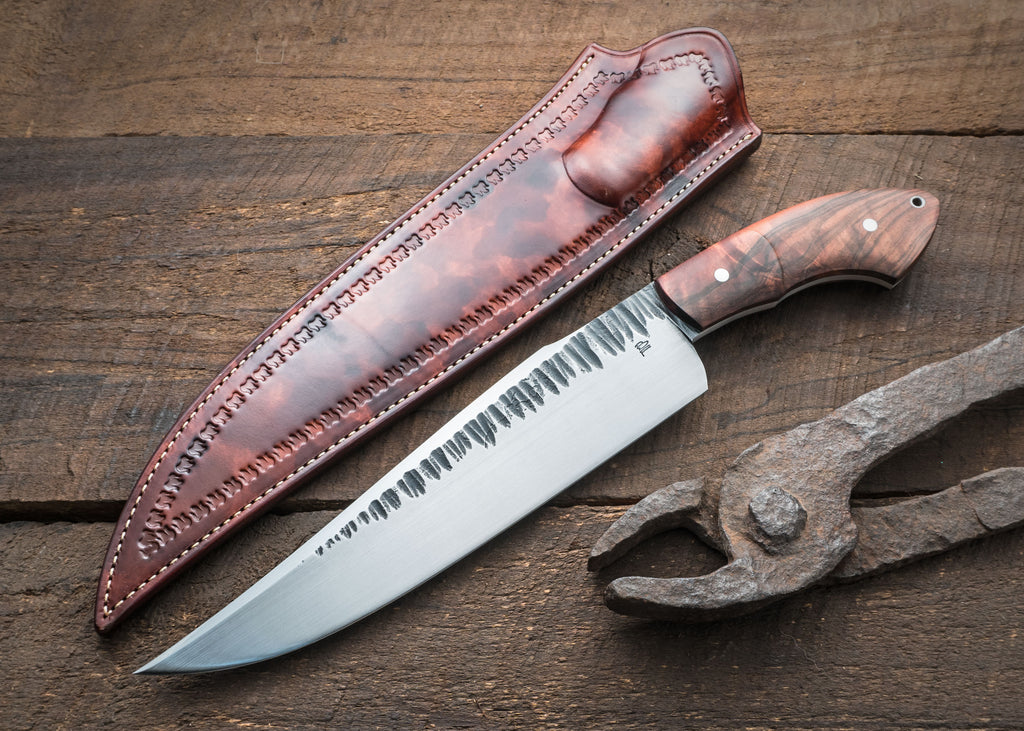 Carpathian Camp Knife
This big camp knife is has the heft of a chopper, and the long, slender point of a bowie.  It's been forged from 1" diameter 52100 round bar.  I forge-textured the spine, then hand-finished the bevels for my favorite ying/yang contrast.
The handle is English walnut, which I satin finished along with the stainless hardware.  
The deep pouch sheath is tooled with a border of my campfire pattern and finished in a mottled pattern.
Blade is 10.5", overall is 15.75"