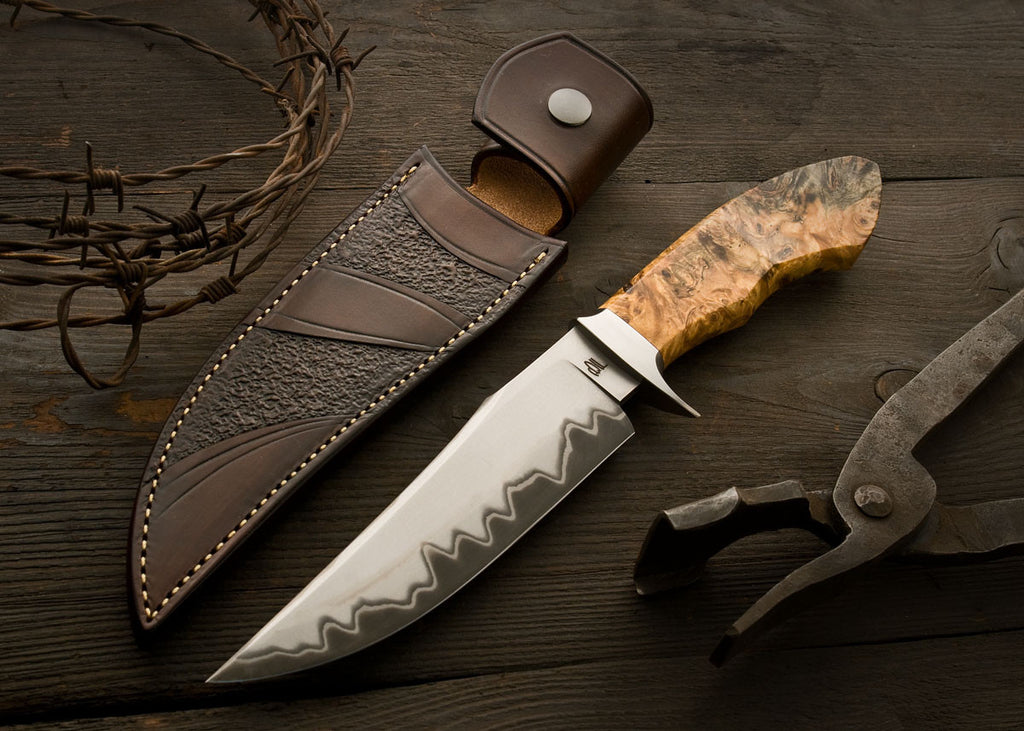 Clip Point Fighter
This medium sized fighter has the perfect size for that one-knife-that-does-everything.  This knife has my signature Laminated steel blade (410/1095) with a satin hand finish.  The curved-top guard is stainless.  The handle is stabilized California Buckeye burl handle.
The sheath is a high-ride, with a tooled free-form pattern. 
Blade is 6-1/2" with an overall length of 11-5/8"