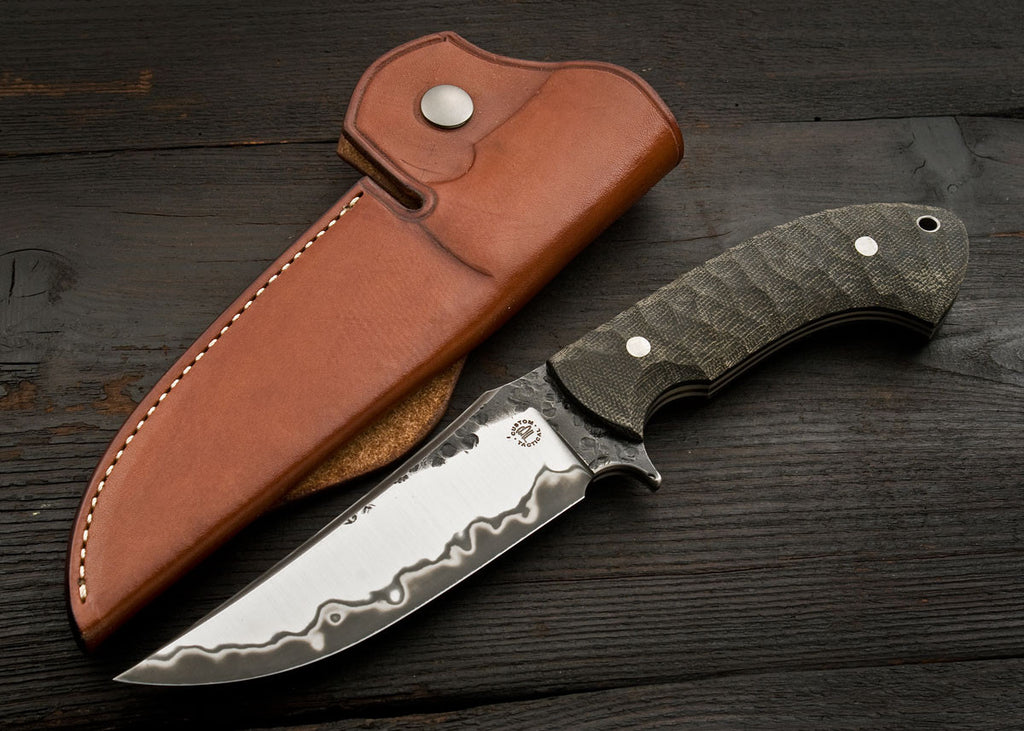 Combat #4, Black
The Combat #4 is my most popular military-designed knife.  I have been making knives for soldiers, Marines and other men and women in harm's way for several years now, and this knife is my attempt to combine as many practical features into one piece as possible.  This is intended as an all-purpose carry knife for utility and for combat.  
The blade is forged from my signature Laminated Steel (410 stainless with a high-carbon 1095 core).  Forge texture is left on the sides with a satin finish on the blade bevels and the perimeter.  The handle is carved black canvas micarta with stainless hardware.  
The sheath is my Semi-pouch design.  Made to hold a knife securely and yet be able to get the knife into action with only a swift tug, it gives the best combination of speed and security I have seen in a leather sheath.  High-ride belt loop to fit up to a 1.75" belt in right hand.  (Left hand sheaths available by request.)
Blade is 5.5" with an overall length of 10.5".