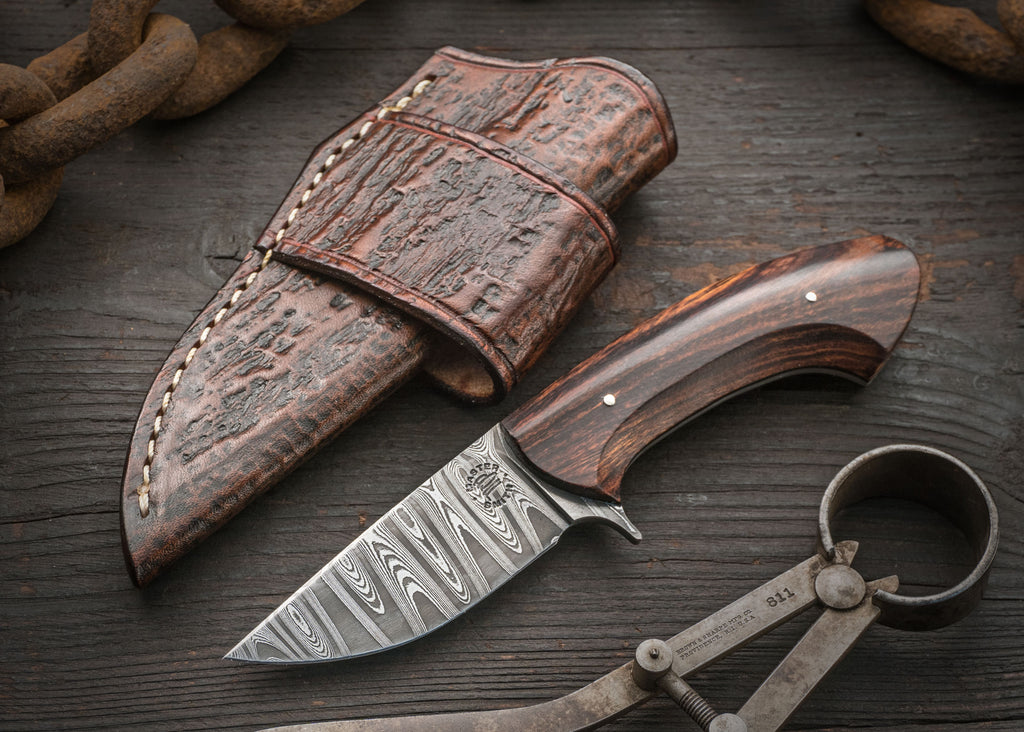 Damascus Pulse EDC
A pulse...it's small and sometimes barely noticeable, but without it you're lost.  The Pulse EDC follows the same theory.  It's very small so it's beyond easy to carry and always with you when you need it, but it's every bit of what you need for most any situation.
The blades are crisp ladder-pattern damascus (80CRV2 and 15N20). They're flat ground and completely hand-finished, with deeply etched blade bevels, and mirror polished around the edges. The handle are polished desert ironwood with thin, black G10 liners and domed nickel silver pins.
The sheath is my Dragonskin leather set up for horizontal carry made for up to a 1.5" belt, and it can be carried either left or right handed.  
Blade is 2.5" with an overall length of 5.9"