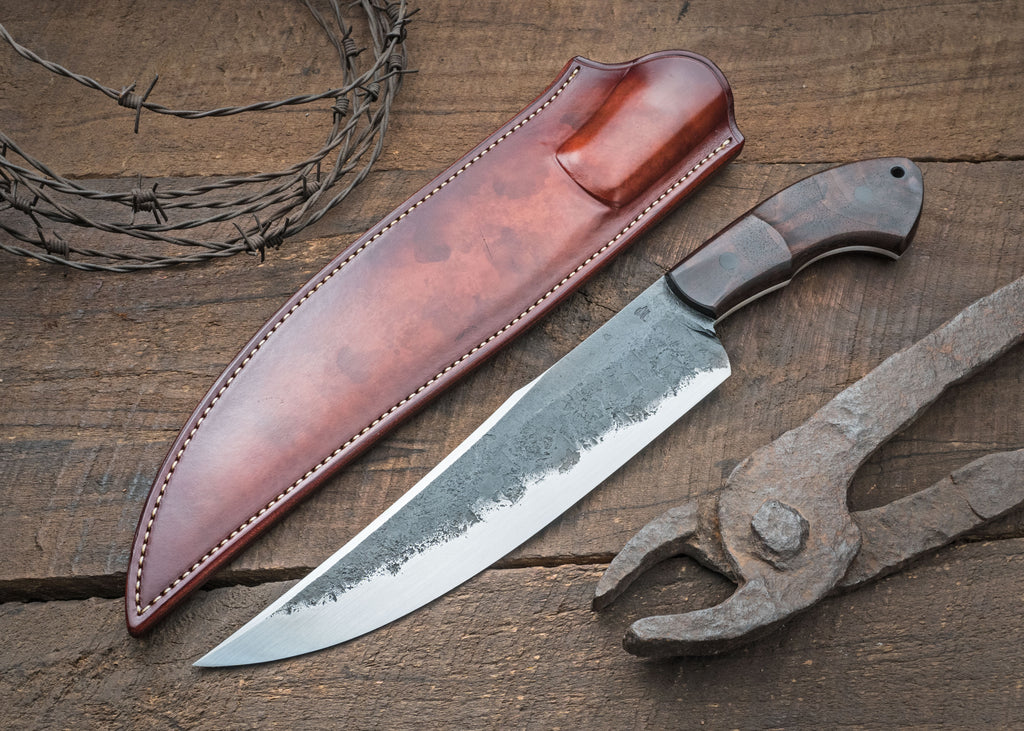 English Camp Knife
This is about as classic and functional as my camp knives get.  10" forged 5160 blade with forge texture, hand-finished convex bevels, and stabilized, satin-finished English Walnut.  It's stout while still feeling fast.  Distal tapered blade and tapered tang keep the balance point right where it needs to be for a lot of serious work. The handle pins are lathe-turned African blackwood with a matching lanyard tube.
The sheath is a deep, high-ride pouch with a mottled finish.
Blade 10" with an overall of 15.25"