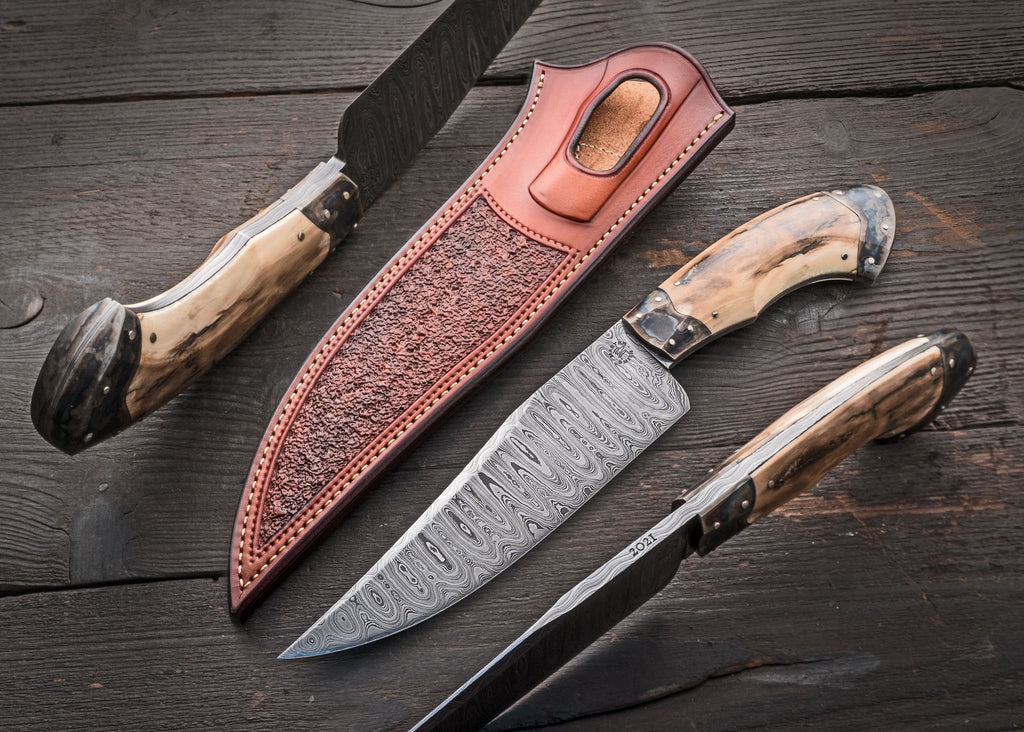 Exhibition Camp Knife
I don't often make knives that are specifically intended as exhibition pieces, preferring to make working knives.  But this blade just inspired me to a bit more, and I am very pleased with the results.
The ladder pattern damascus blade (80CRV2 and 15N20) was forged to shape, so although not easy to see in the static photos, has a lovely shimmer along the length of the cutting edge.  The bell-curve front and rear bolsters are shaped from mild steel, then color case hardened.  The handle scales are fossil mammoth ivory held along with the bolsters by twelve domed nickel silver pins.
The sheath is tooled with a faux-inlay pattern with a window cut to showcase the ivory, even while sheathed.
The blade looks much bigger than its real length of 7.5" with an overall of 13.75".