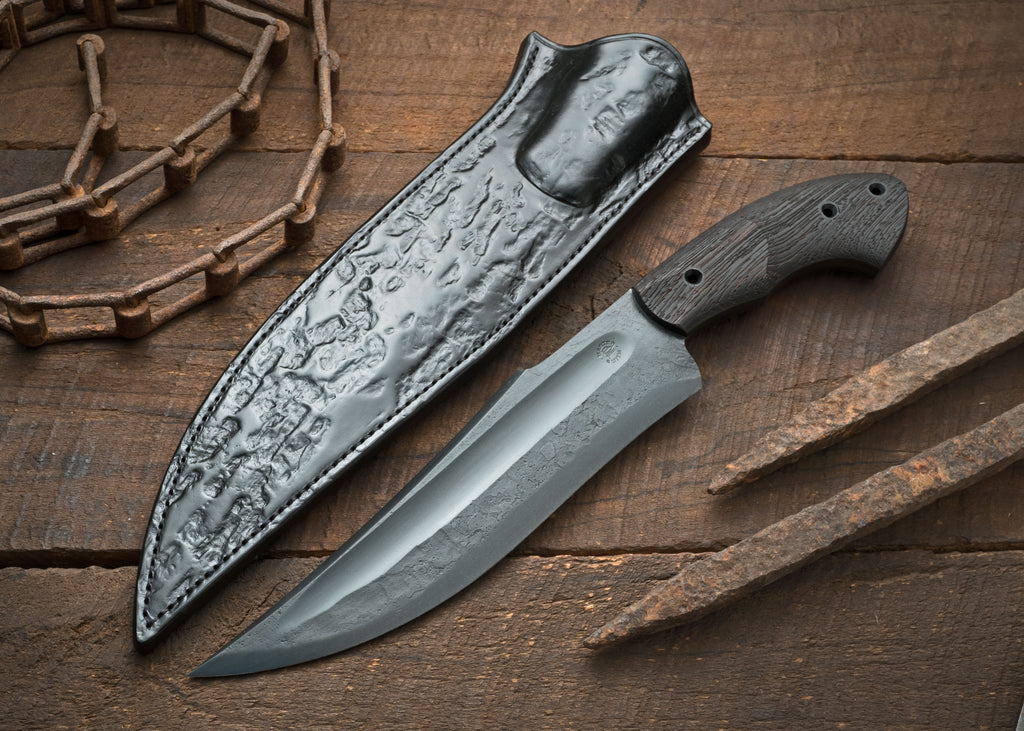 Forged Blackout Camp Knife
Knives like this are just a lot of fun...period.  Fun to make, fun to use.  
This big recurved camp knife has a blade of 80CRV2, forged to shape with a long, deep fuller on each side.  The entire blade surface is deeply satin blued - forged and finished areas alike.  The handle is weathered wenge with hollow African Blackwood pins.
The deep pouch sheath is a jet-black Dragonskin model.
Blade is just over 9.5", overall is 15.5"