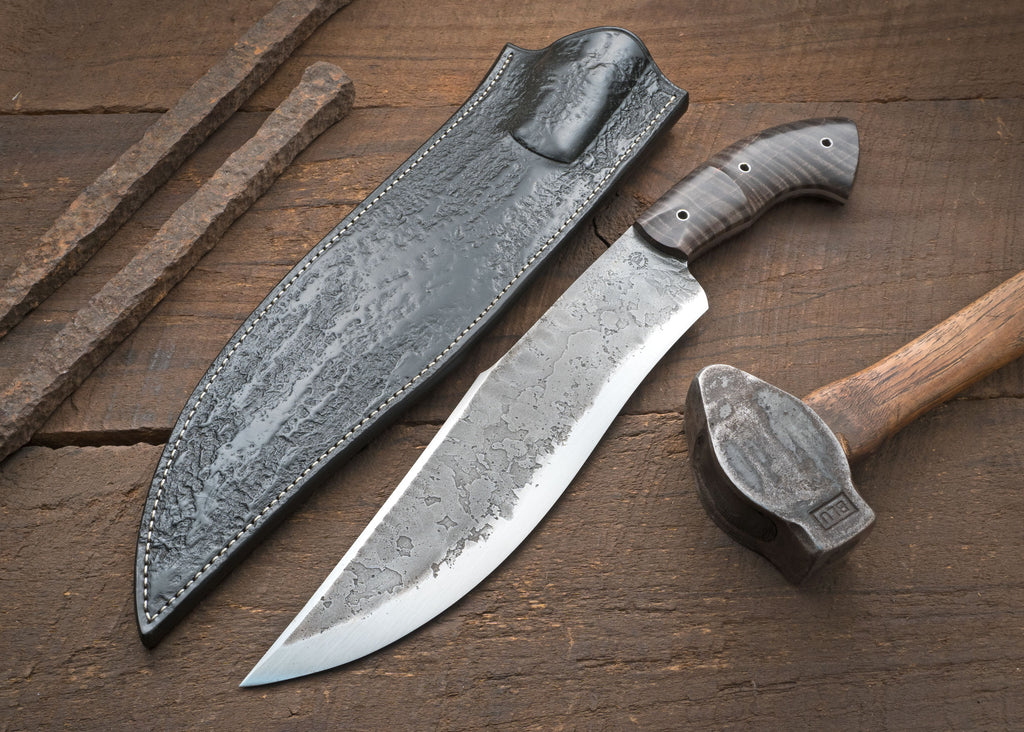 Forged Camp
This brute of a knife was forged from 80CRV2 and left with the forge finish on most of the blade.  I worked hard to achieve the color in the forged steel which is a soft gray, rather than either black or silver.  The bevels are hand-finished.  The weight and balance of this piece are very perfect for a big chopper, but not as heavy as you might expect.  
The handle is stabilized gray curly maple with three hollow stainless pins.  The three hollow pins mean you can use either a rear-mount or a front-mount lanyard.  
The sheath is a textured pouch style in jet black.
Blade is 11.5" long, over 2.5" wide, and nearly 17" long overall.