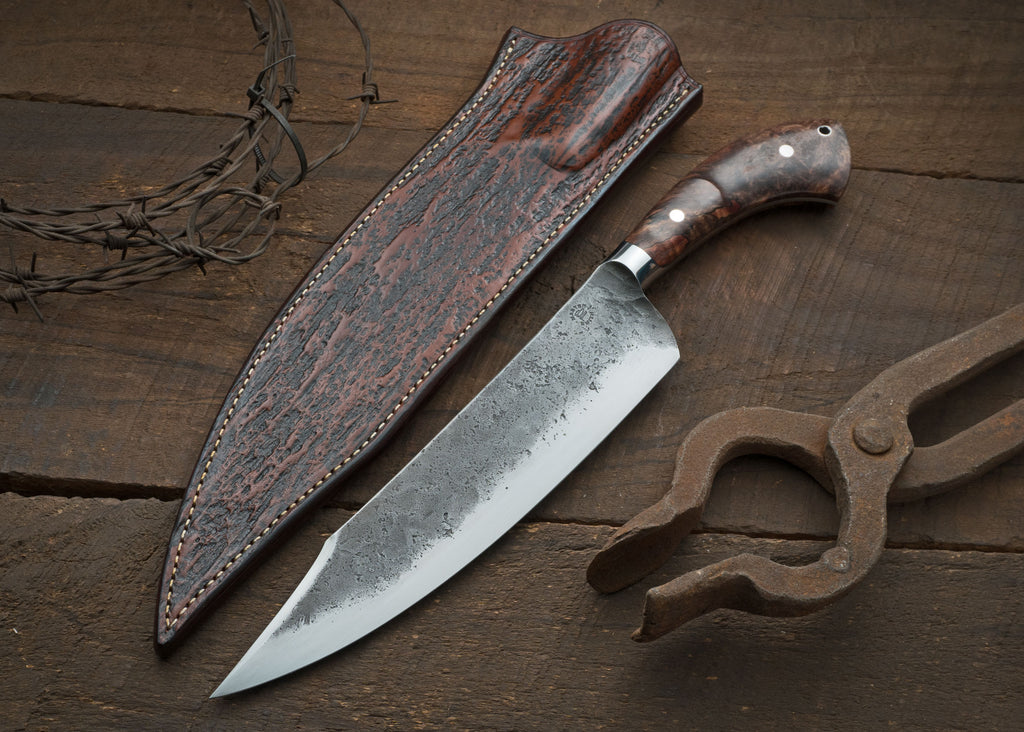 Forged Integral Camp
This is an interesting hybrid of a knife that I had fun making.  An integral knife, forged from 1086 round bar with a short, abrupt clip-point blade inspired by the famous Musso Bowie.  Unlike most of my integral knives however, the blade was forged to shape and finished with most of the original texture left on the blade flats.  The bevels are hand-finished and the integral bolster and exposed tang are mirror polished.
The handle is stabilized spalted maple with stainless hardware.
The sheath is a deep pouch style in a Dragonskin finish.
Blade is 10" long with an overall of 15.25"