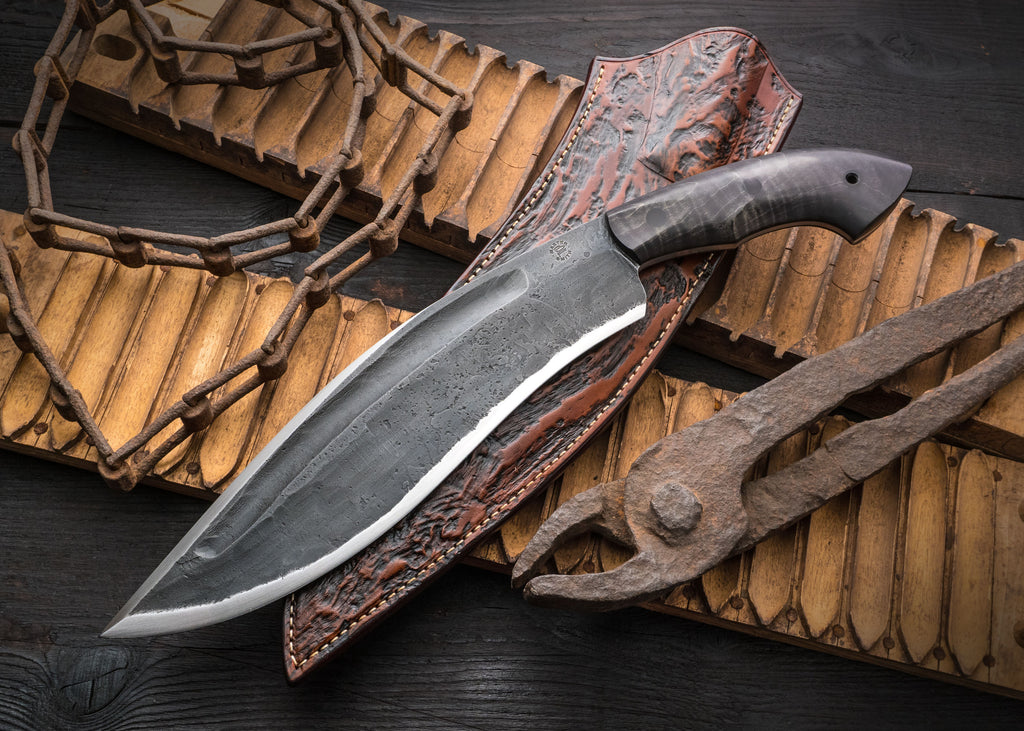 Forged Maple Kukri
Another forged-to-shape knife, this one with a forged fuller as well - true to the kukri design and purpose.  This knife is a big, forward-weighted chopper begging to be used.
Blade is 80CRV2, forged to just where you see it with minimal grinding and hand finishing.  The fuller helps reduce overal weight while the recurved edge pulls material into the edge for more efficient cutting.
The handle is stabilized black curly maple with African blackwood pins.
The deep pouch sheath is my Dragonskin pattern made for right hand carry.
Blade length 11.25", overall nearly 17"