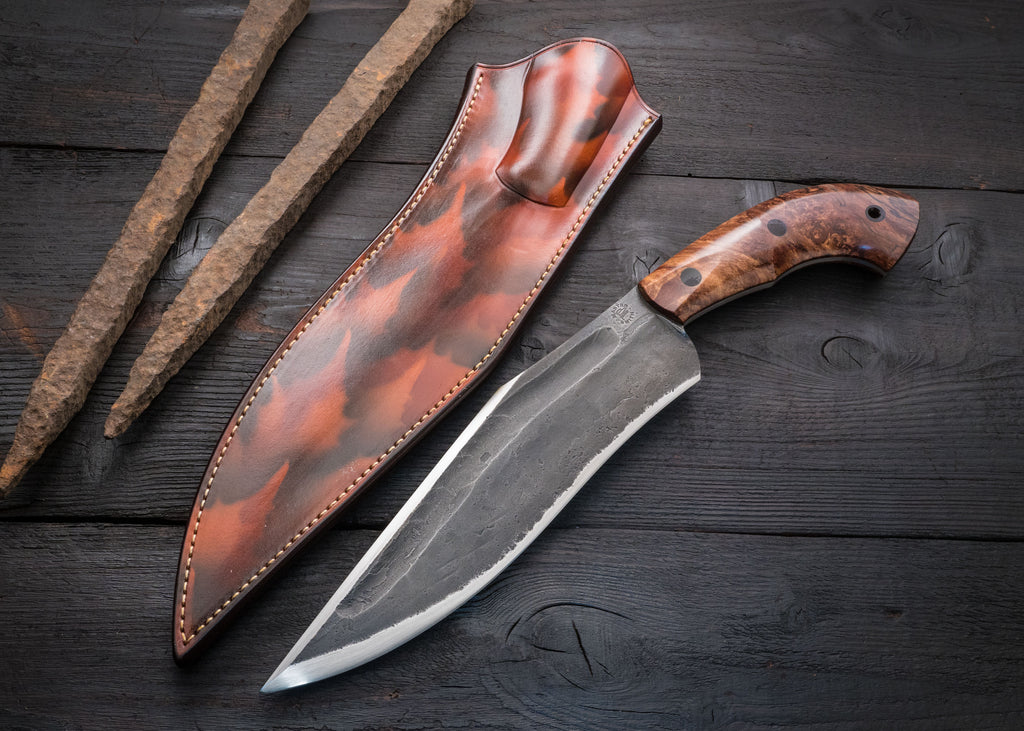 Handy Forged Chopper
Normally a chopper is like a hamburger....the bigger the better.  This knife on the other hand, although plenty big, is a little shorter and lighter overall than some of my other choppers making it, well....handy.  This knife would be a perfect compliment to a hunting or backpacking kit, or for the more jumpy among us, your bug-out bag.
Blade is forged 80CRV2, with a forged-in fuller and hand-finished bevels. The handle is stabilized spalted maple with African blackwood pins.  
The deep pouch sheath has an Autumn maple leaf pattern to compliment the maple handle.  (Just don't lay it on the forest floor in Fall).
Blade length: 9.5", overall 15"