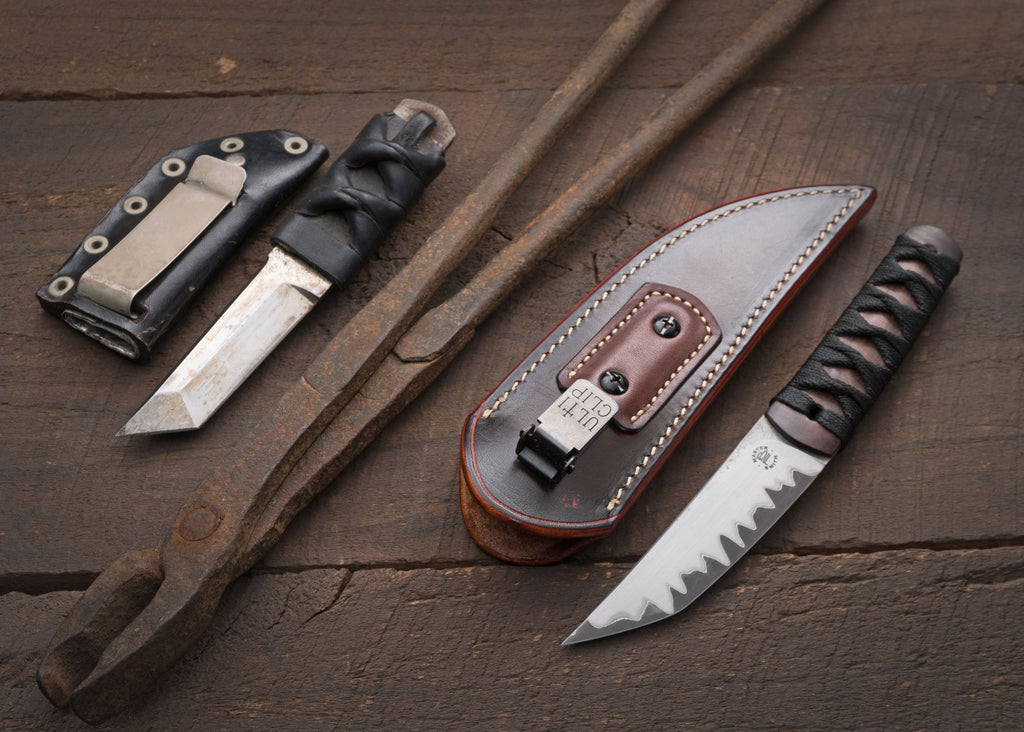 Kwaiken #1
When I was nineteen (the same age my son is today), I made my very first knife.  It was a stubby little kwaiken-style blade, heavily influenced by Phill Hartsfield - the only knifemaker I had ever met.  It had an O-1 blade, wrapped handle and friction fit sheath with a clip. I decided to make an extremely updated version of that knife, with all the basic elements of the original.
The blade is my laminated steel (410 stainless and 80CRV2), which is now my signature material.  The blade has hand-finished bevels with natural forge texture left at the spine.  The handle is Australian ringed gidgee under a resin-impregnated wrap.
The sheath is friction fit with a clip, like the original.  But the leather work is a tad better than before, and the clip is an ULTI-CLIP, which is a huge improvement over the old spring clip.
Blade length 4.1", overall 8.25"