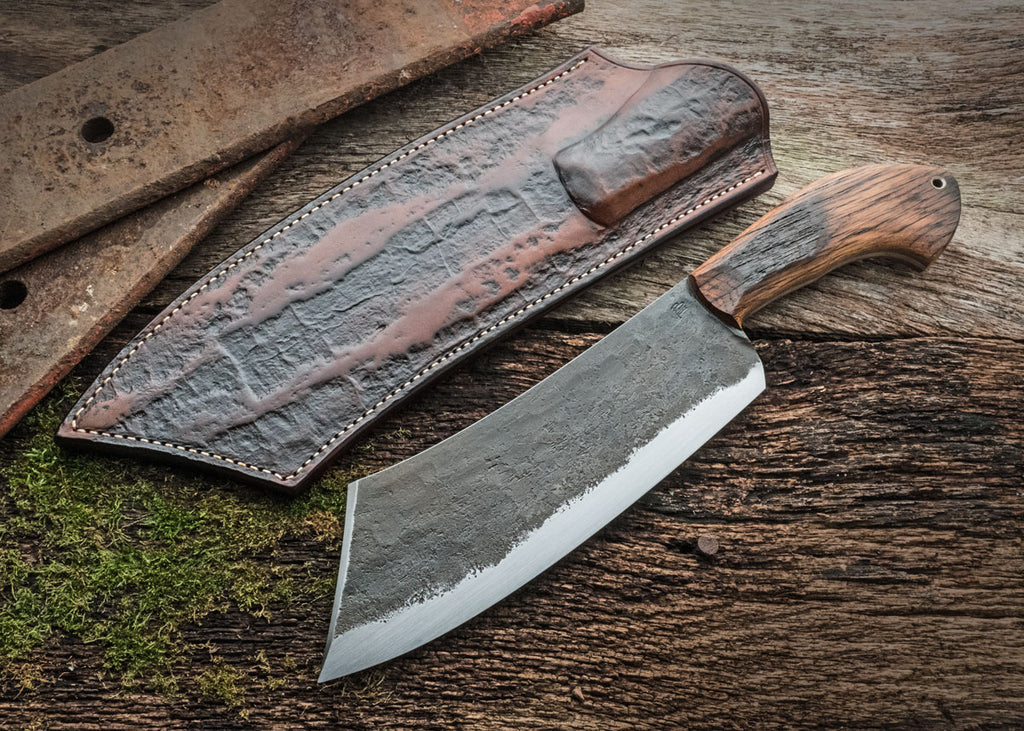 L.S. Cleaver Camp
A big cleaver has to be one of the most fun knives to use in the woods.  There's so much power in every cutting stroke.  As I'm sure you are aware, the trees are running amuck and we must all do our part to save the planet!  Forged to shape from a big leaf spring with minimal grinding.
The handle is white oak from a local barn here in Southwest Virginia (generously donated by my friend and talented blacksmith Greg Shaffer, along with the cool barnwood in the background of the photos).  The nearly black texture and the deep cracks make this handle look almost like mammoth ivory.  The handle is finished in oil and wax and pinless.
The sheath is a deep pouch style made from my Dragonskin leather. 
Blade is 8.5" long, 2.75" wide and 13.75" overall.