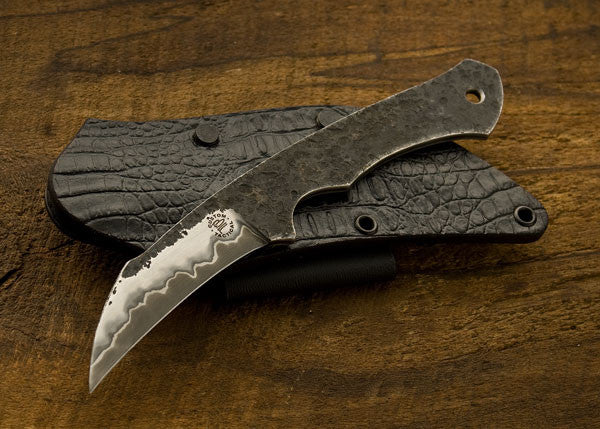 Laminated Darkside Claw
The Darkside Claw is my personal favorite EDC.  Ever.  I wear one on my belt at least six days a week.  It is the most useful utility cutter I have used.  Did I mention I love this knife?  Ok, point made.
Sheath is my standard multi-carry model.  Comes set up for horizontal carry, but can be easily changed to vertical, and either left or right hand.
Blade is 3" with an overall of about 7.25"