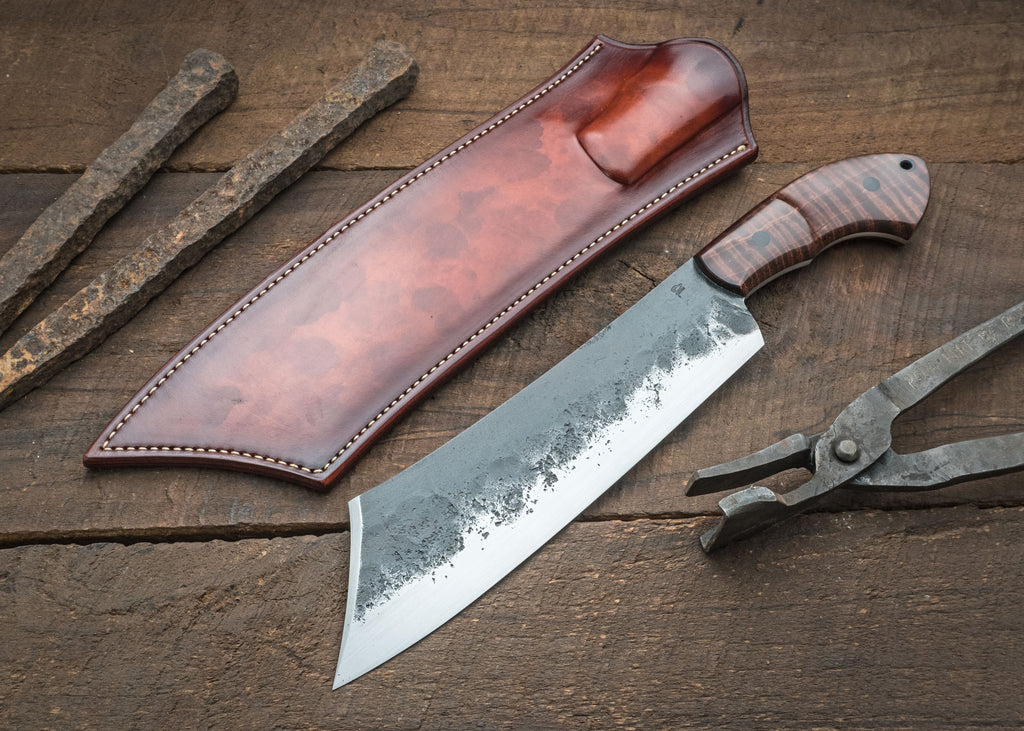 Maple Cleaver
This big cleaver is a powerhouse of chopping power.  Over 10 years ago I began working with cleaver-shaped blades in cutting competitions and quickly integrated them into my personal camp knives.  They are the the best of an axe and a machete in one package.  This piece has a blade of forged 5160, with natural forge texture on the spine and hand-finished everywhere else. 
The handle is stabilized and satin finished curly maple with African Blackwood pins.
The sheath is a deep pouch style with a mottled finish.
The blade is 10" long, over 2.5" wide, and 15.4" overall.