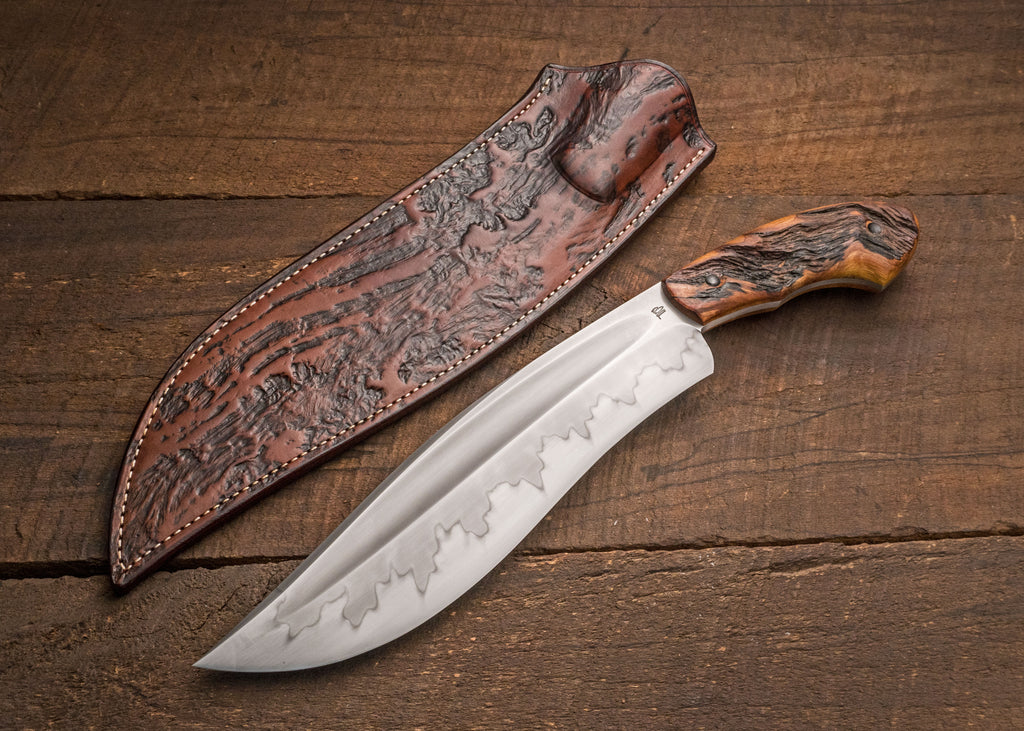 Osage Kukri
This is the first of a series of knives using re-purposed driftwood pulled from my local lake.  It was a shock when I cut into this piece and found that is was Osage (also called Osage Orange, for obvious reasons).  I stabilized the wood, then shaped it just enough to fit the handle, while keeping much of the exterior texture in tact.  The handle is fastened to the blade with African Blackwood pins.
Not to be outdone by the handle, the blade is W-2, forged into a modified kukri shape, with a deeply ground fuller on each side of the clay hardened blade.
The sheath is a pouch style with heavy texture in the leather.