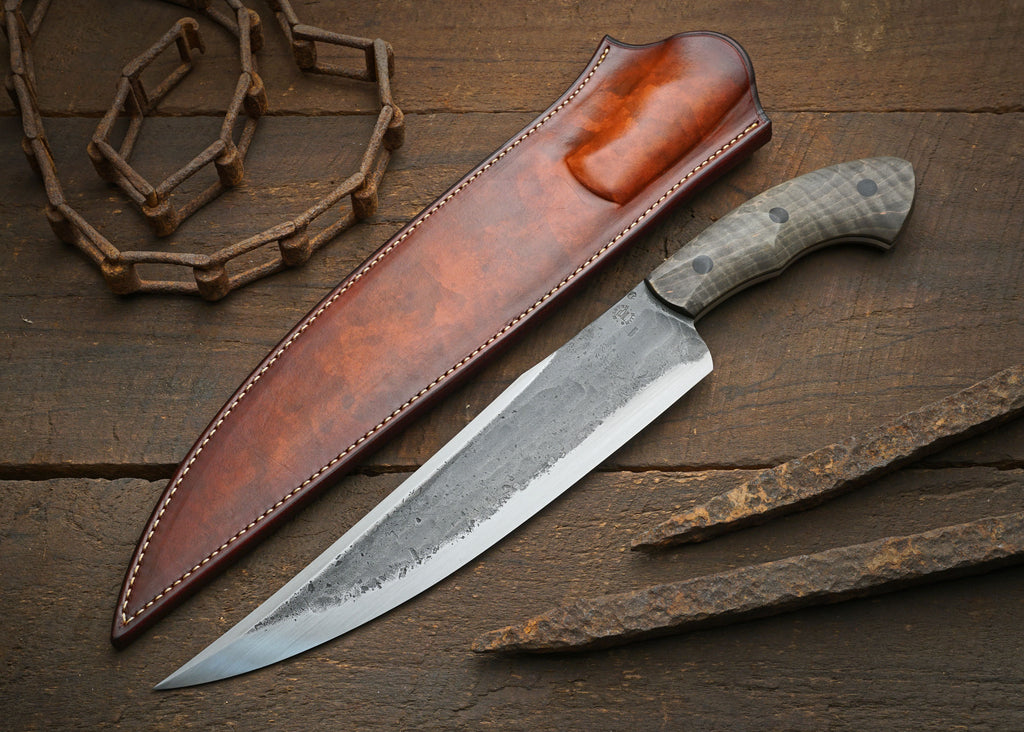 Platinum Curly Camp
All Camp knives are big by definition, yet this one feels just a big bigger than most.  Although the handle is far from truly oversized, it will feel most at home to those with large-ish hands.  The blade is 80CRV2, forged to its final shape, minimally ground, and heat treated for maximum toughness.  The handle is a satin gray curly maple with African blackwood pins and black G-10 liners.

The deep pouch sheath is heavily mottled for that "weathered-on-purpose look."
Blade 11", overall 16.75"