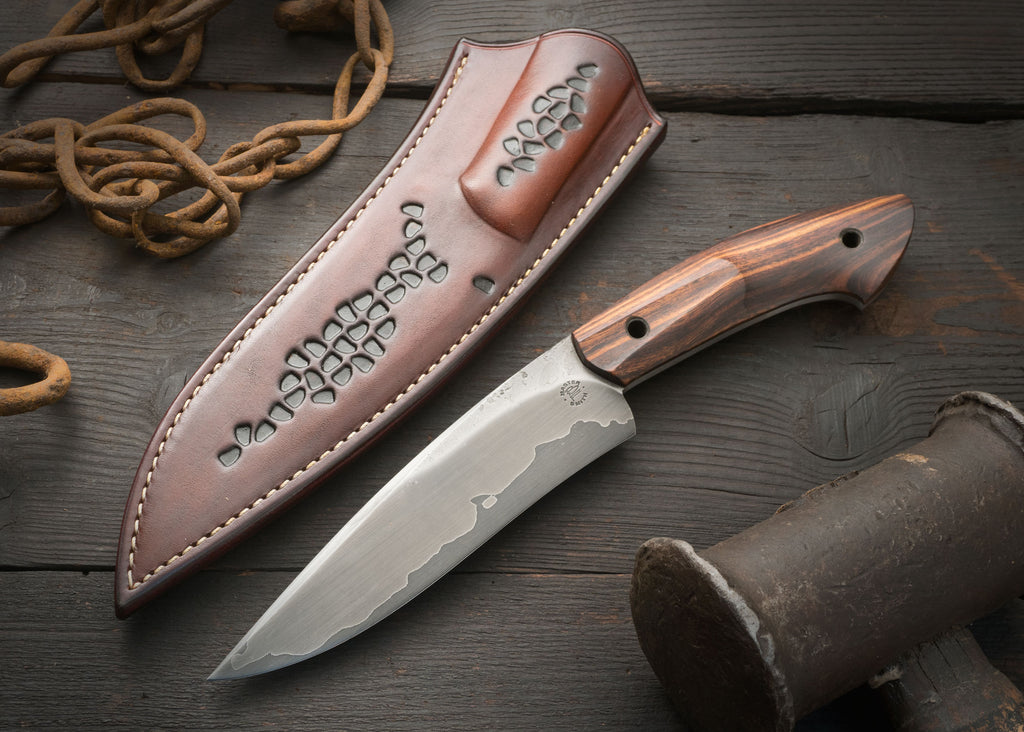 Recurved Mini-Camp
I forged this blade as part of a class on Laminated steel.  Many other makers use two carbon steels as the basis of their laminated steels, rather than using stainless as the outer layer the way I do.  It's a LOT easier!  So I was showing this technique along with my technique, and the result was this slick little camp knife. Not big enough for any kind of heavy chopping, but more like what the old woodsmen would have called a hunting knife.  Big enough for skinning, butchering, and camp chores in general.
The blade is 15N20 with an 80CRV2 core. The blade bevels are hand-finished with forge texture at the spine. The blade is etched and left in a subdued grey/black finish. The handle is polished desert ironwood with hollow carbon fiber pins.
The sheath is a tooled pouch style for right hand carry.
Blade length 6", overall length 11"