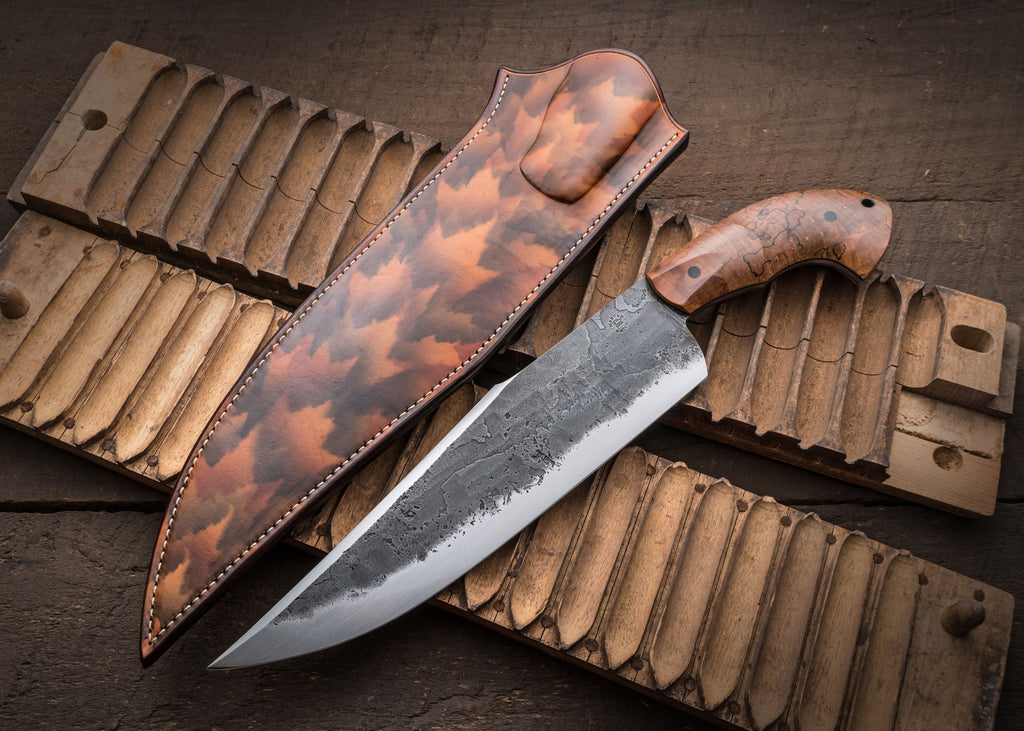 Rustic Camp Knife
This monster camp knife has spoken to me in the dark, telling me he wants to live where he can eat and eat well.  (My brain is pudding at this point, can you tell?) The knife is not overly heavy but feels like it's meant to be used. 
The blade is 80CRV2, forged to shape with minimal finishing (although what finished surfaces there are, are all hand-finished).  The handle is stabilized spalted maple with black micarta pins. 
The sheath is a first for me.  While airbrushing some texture on a sheath, I was walking outside my shop and noticed the fall leaves on a maple tree and decided to try to replicate the look of my forest on the leather.  I love the result.  You'll see more, but this is the first.
 Blade 11.5, overall 16.75"