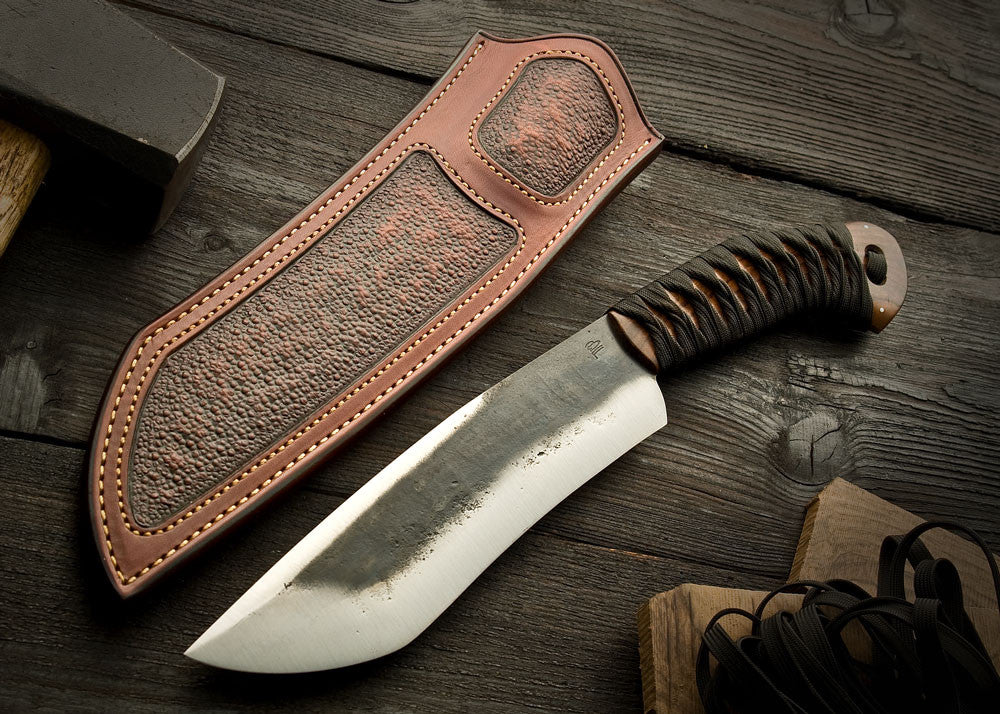 Rustic Shovelnose Camp Knife
One of the unheralded benefits of forging is the design aspect.  If I were to sit down with a blank piece of paper, I would never come up with some of the lines and shapes that I would see during the forging process.  Late last year while I was teaching a bladesmithing class, I saw ABS Mastersmith Adam DesRosiers working on a camp knife.  He wasn't finished, but I saw the line of the knife above in his partially finished knife.  The shape I saw had a recurved edge, but had a point not unlike the point of a Japanese sword.
The blade of the knife is 1084, forged very close to shape with only the smallest amount removed near the edge to bring the blade to an edge.  The natural forging texture is visible in the dark portion at the spine.
The handle is some very nice, hand-finished English walnut covered with a Japanese style wrap.  These handles have amazing grip, and I think work well visually as a fusion of different styles that still compliment each other nicely.
The sheath is a pouch style with a tooled faux inlay. 
Blade length is 7-5/8" with an overall length of 12-7/8".