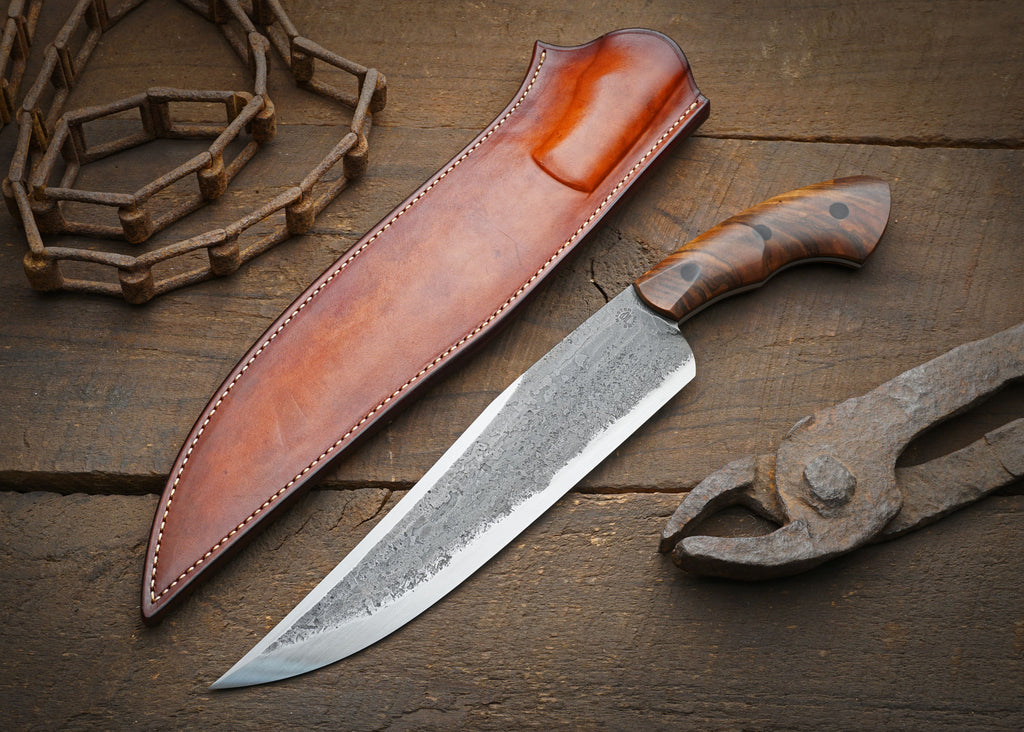 Rustic Walnut Camp
Forged to shape 80CRV2 blade is hand-finished only where necessary to preserve the natural texture of the forge.  The handle is stabilized English Walnut with African Blackwood pins and black G-10 liners, all finished in a smooth, non-reflective satin.  The entire piece has a wonderful combination of balance and fit of hand to handle that I think you'll appreciate.
The deep pouch sheath has a subtle mottled finish and my "V" notch loop for versatile carry.
Blade 10.25", overall 15.6"