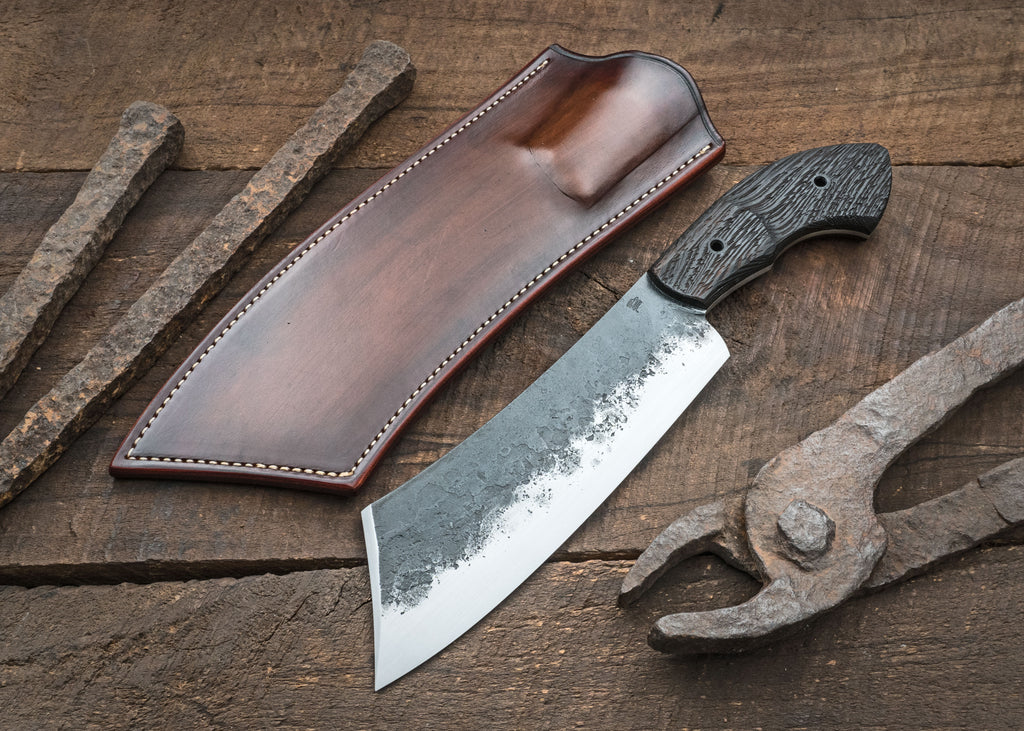 Wenge Cleaver
Cleavers are the best knife for squeezing a lot of power into a smaller package.  This knife was forged from 5160, with only the edge and profile ground and hand-finished.  The handle is weathered wenge (pronounced WIN-gay) with hollow African Blackwood pins.
The blade is 8.25" long with an overall of 13.5".  Even with a shorter blade, the balance point is 1.5" ahead of the handle, which is perfect for a heavy chopper.
The sheath is a high-ride pouch with an antique finish.