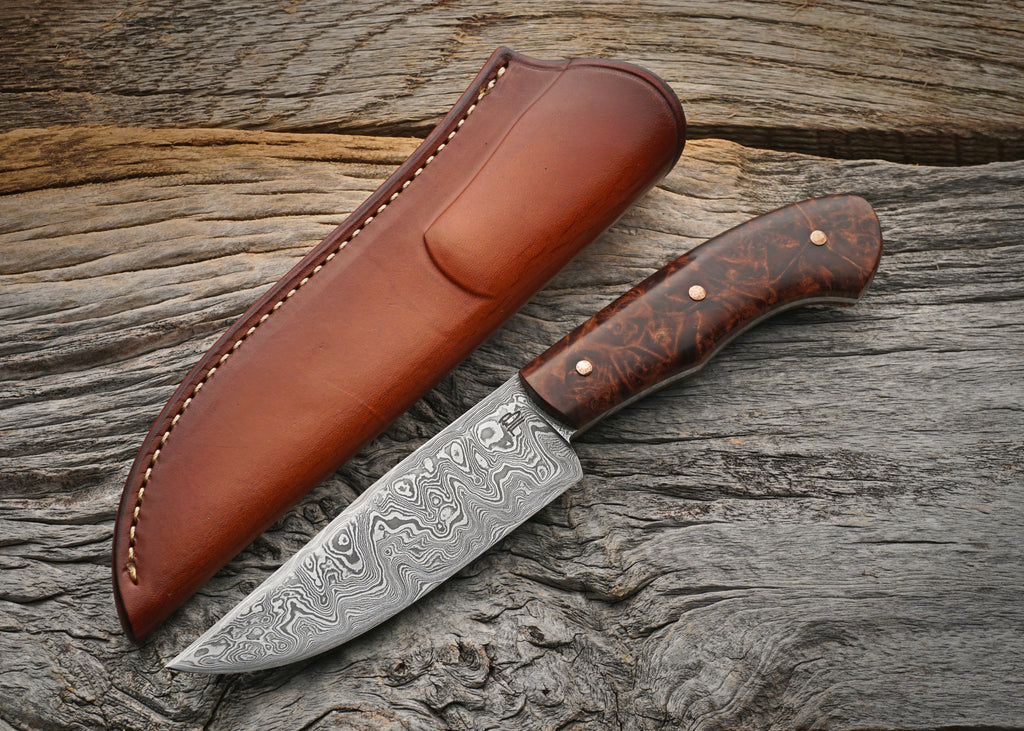 Damascus Hunter
This knife was made as a sample knife for the 2018 classes here in my shop.  It's important when guys are here working on a knife to have a knife that you can hold, feel the weight and the balance.  This knife served nobly, and next year I'll be making another knife for the same purpose.  Which means this one can head off to a new home.
The blade is 125 layer random pattern Damascus of 15N20 and 80CRV2 steels.  The handle is stabilized maple burl with hand-peened copper pins.  
The sheath is a deep pouch style with just a touch of airbrush accented edges.  
The blade is 4.75" with an overall of 9.25".