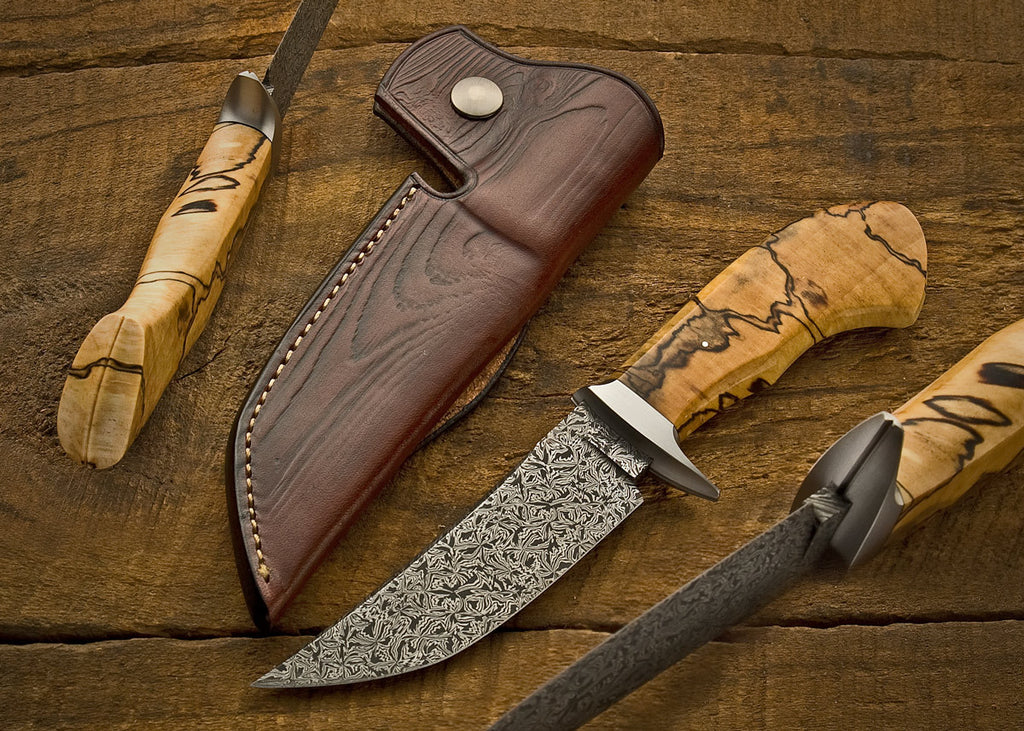 Eastern Fusion Hunter
This knife was a lot of fun, and a particular challenge.  The blade is in the shape of the last few inches of a Japanese sword, but made of tightly-patterned mosaic Damascus.  The guard is where it got tricky.  The carved detail on the butt of the spalted maple handle is something I have been doing for quite a while.  It is simple and clean, but introduces some lines and curves in an area that is often left flat.  I wanted the guard to mirror that detail, so it was carved in the same way, satin finished and fitted to the blade.
The sheath was one of my first attempts at embossing, rather than tooling a sheath.  The pattern is sandblasted wood, pressed into the leather for a truly organic pattern.