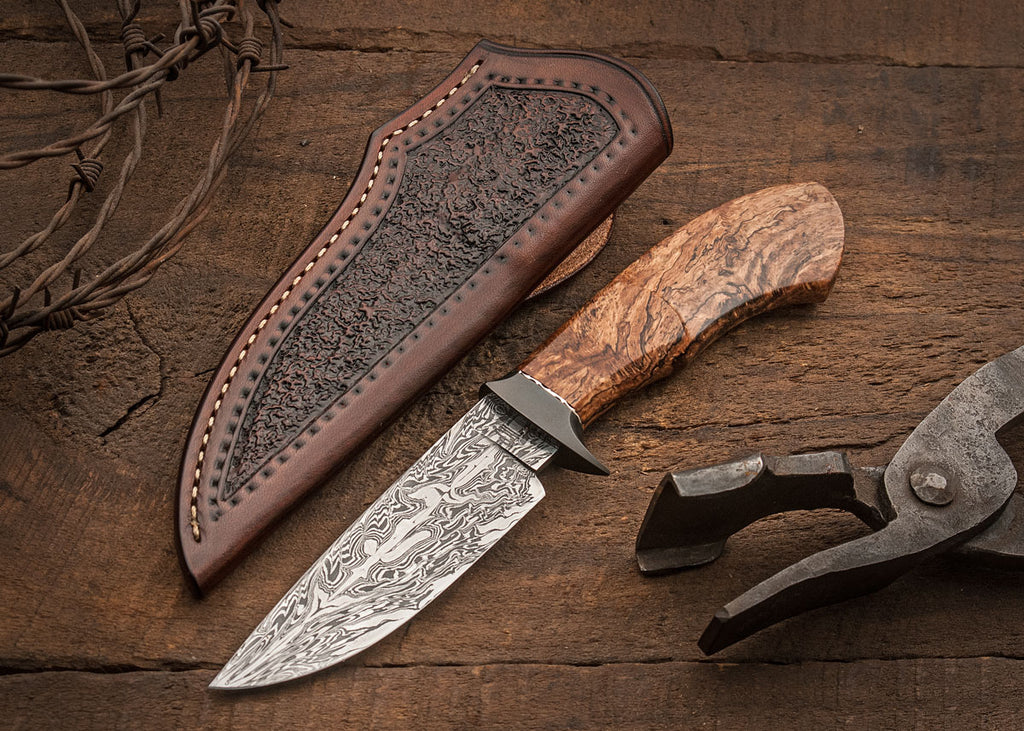 Damascus Legacy Hunter
The Legacy Hunter is the most ornate standard model hunting knife I make. The blade of this knife is a special mosaic Damascus, forged from 1084 and 15N20 steels.  The guard is matte blackened steel with a thin, file worked nickel silver spacer.
The handle of this knife is stabilized spalted oak, polished to a soft shine.  
The sheath is a right-handed pouch sheath with a tooled faux inlay.  
Blade is 4.25" with an overall of 8.75".